Art & Culture in Magdeburg
Do you love spending time in museums marvelling at the multitude of exhibits? In Magdeburg you are spoilt for choice: From the Cultural History Museum and the Museum of Technology to the Millennium Tower in the Elbauenpark.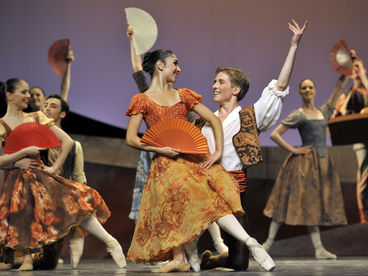 Do you love going to the theatre? The diversified theatre world of Magdeburg and a wide variety of events promise plenty of excitement and cultural highlights. The theater magdeburg, the opera house and the schauspielhaus as well as the puppet theatre and two cabarets offer a bountiful array of theatre options in Magdeburg. In addition, unforgettable performances by free theatre ensembles mounted in picturesque villas or set in historical contexts such as the productions staged in the old Möllenvogtei garden complete the offer.
Do you prefer music? Then it will not come as a surprise that Georg Philipp Telemann was born in Magdeburg and that Richard Wagner worked and lived here for sometime.