Information on Events and Activities
Hilfsnavigation
Sprachauswahl
Seiteninhalt
Information on Events and Activities
Now that the days are longer and the evenings are warmer, it is the perfect time to enjoy imaginative summer theatre in historical settings, glowing hot air balloons in the Elbauenpark, classical concerts in various parks as well as the Park Jazz Festival, beach parties, historic festivals and town festivals. In spring and summer, Magdeburg's residents and visitors alike flock to the many open air events which are offered by the city and staged at unique venues under the slogan "Magdeburg Open Air".
However, there is also much to enjoy in the winter months. The inviting smell of roasted almonds and candy floss wafting through the air is enough to make your mouth water and guide you to the popular Christmas market at the Old Market square where visitors get in the festive mood for Christmas each year. In addition, the winter calendar is filled with excellent concerts as well as opera and operetta performances offered by the many traditional Magdeburg concert halls. As a baroque music lover, come and enjoy the marvellous Telemann Sunday Specials which are held in the concert hall of the Monastery of Our Lady.
Just check out the calendar of events which offers a comprehensive list of all the upcoming events which help organise your trip according to your personal wishes and tastes.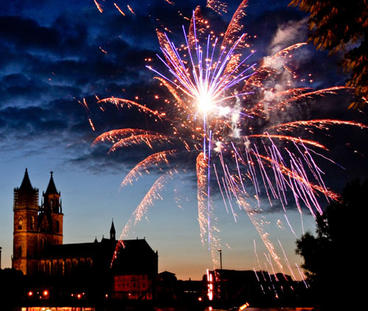 Welcome to Magdeburg! The City of Otto offers a multitude of highlights in 2018. We celebrate the 25th anniversary of the Romanesque Road. This year's Domplatz OpenAir runs the musical classic «Jesus Christ Superstar». In November the city adds a new spot to its cultural highlights: The Cathedral Museum Ottonianum Magdeburg opens its doors. The end of the year is, as always, the time of the Magdeburg Christmas market.
more »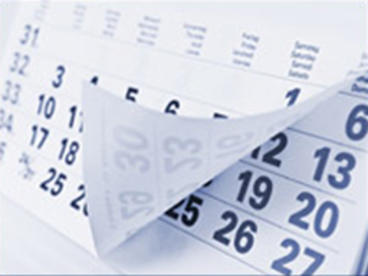 With so many events each day, Magdeburg is the right place to be. We have designed this event database to help you find, among the innumerable offers, the events where you are particularly interested. Use one of the following types of searches to narrow down the hit list. Tick the category box, choose a location or time and the result ...
more »