Sights and Attractions in Magdeburg
Visitors who want to marvel at every single sight and attraction available in the German city of Magdeburg, the City of Otto, certainly have a busy time ahead!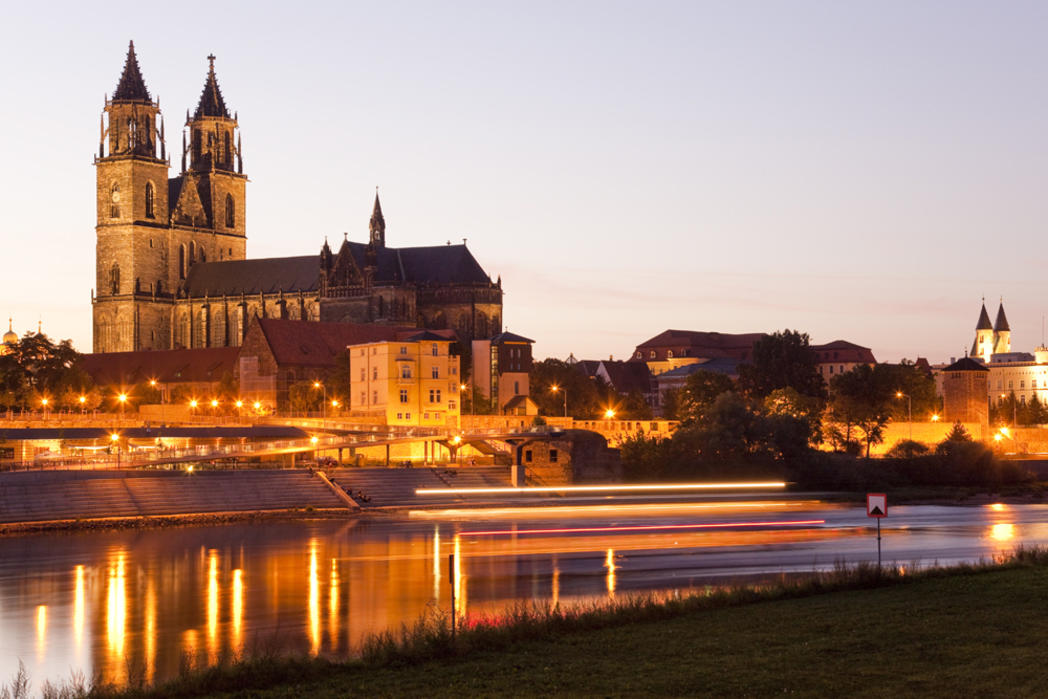 The sights and attractions that can be found in Magdeburg reflect the eventful past and present of the metropolis on the river Elbe. Come and visit the over 1200-year-old city for yourself and explore a fascinating location situated right at the heart of Germany.
Magdeburg Cathedral, which is dedicated to St. Maurice and St. Catherine, and the Art Museum in the Monastery of Our Lady are just two examples of some of the city's most famous sights and attractions. We therefore strongly recommend that you pay these religious buildings a visit during your time in Magdeburg.
Magdeburg is not only home to a number of historical sights and landmarks, but also a multitude of modern attractions such as the Magdeburg Waterway Junction, which boasts the world's longest canal bridge, and the "GREEN CITADEL OF MAGDEBURG", a building designed by the famous artist Friedensreich Hundertwasser.
You should also be sure to pay a visit to the old market square (Alter Markt), where you can view the "Magdeburg Horseman" statue, which is believed to depict Emperor Otto the First, and the Old Town Hall.
Our website provides an excellent overview of all of the sights and attractions in Magdeburg, the capital city of the German Land of Saxony-Anhalt, that are well worth a visit.
Come and explore the City of Otto; you won't believe your eyes!