Guided Tours for Groups – Individual Bookings
Magdeburg can boast a vivid history: Taking the moniker City of Otto it honours the two Ottos that shaped it. Emperor Otto I. and Otto von Guericke. Experience Magdeburg's history and book a guided tour for your group trip - as well as additional tours of the interior or active parts.
Highlights / Classic Tours
Thematic Tours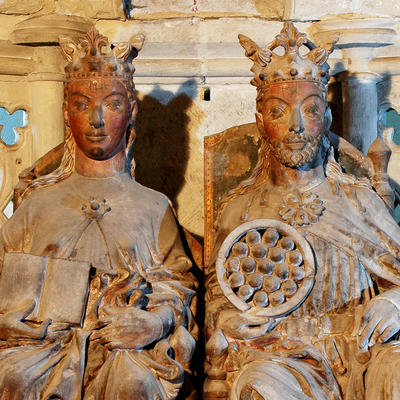 Experience the rise of Magdeburg: from Ottonian imperial residence to a Christian metropolis to a merchant city of European glory.
erfahren Sie mehr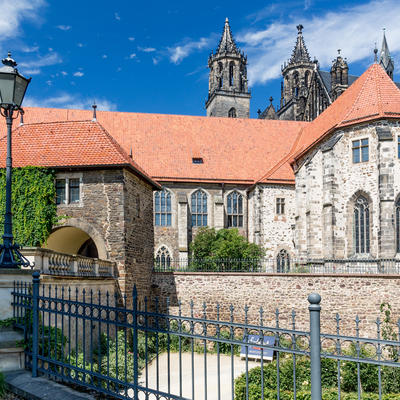 Once Magdeburg was Prussia's strongest fortress city. Visit the splendidly restored fortifications and bastions.
erfahren Sie mehr
Discover the second greenest city of Germany on bike and take a look at the city's most important sights
erfahren Sie mehr
costumed tours
«Hark ye people, let me tell you our bell has told seven« with this call the night watchman welcomes his guests and invites them on a tour through the nightly Magdeburg.
erfahren Sie mehr
Come and enjoy a romantic walk through Magdeburg in the evening. Meet historic and fabled figures like Emperor Otto the Great or his consort Editha and follow their steps through the cathedral quarter.
erfahren Sie mehr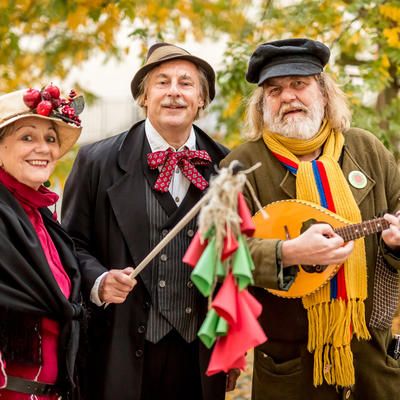 "Juten Tach!" means hello in the Magdeburg dialect. And that's what the Fliejentuten-Heinrich is all about. To show you the City of Otto as the old Magdeburgians know and love it.
erfahren Sie mehr
Tours of the interiors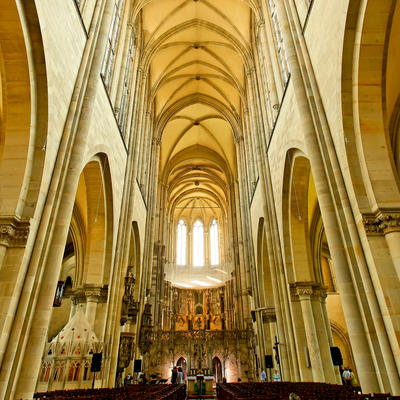 On the inside this fascinating monument expects you with an unbelievable variety of original pieces of international stature out of many different art epochs.
erfahren Sie mehr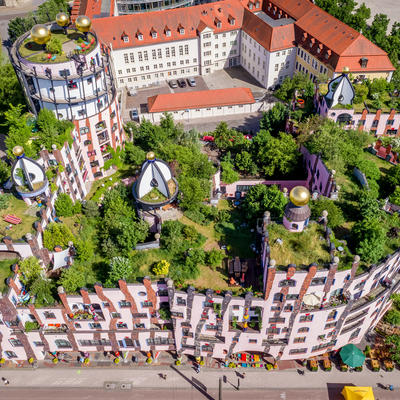 THE GREEN CITADEL is a dream house and a piece of colourful culture on the Breiter Weg. The guided tour gives you the possibility to look behind the curtains of this impressive building
erfahren Sie mehr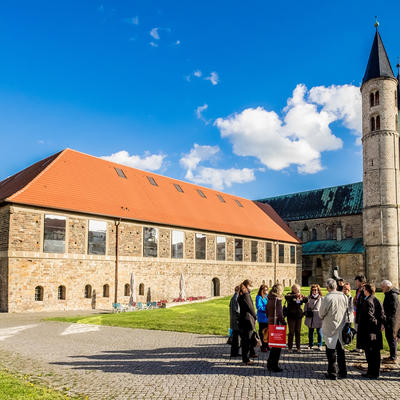 The art museum Monastery of Our Lady presents inter­natio­nal modern art in a Romanesque monastery - the oldest existing building of Magdeburg.
erfahren Sie mehr