Imperial weekend trip to Magdeburg – City of Otto
Many Danish travelers know of Magdeburg as a city close to the Harz Mountains or have seen its name on road signs driving to the south. But visiting Magdeburg is worth the detour. Because Magdeburg surprises! Magdeburg means 1,200 years of European history. Magdeburg is green. Magdeburg is the river Elbe.
Modern architecture rises up in the midst of historic fortress buildings. Here, the magnificent Magdeburg Cathedral, the Green Citadel by Friedensreich Hundertwasser, and the Magdeburg Waterway junction with the world's longest boat bridge all line up.
Win a free weekend for two!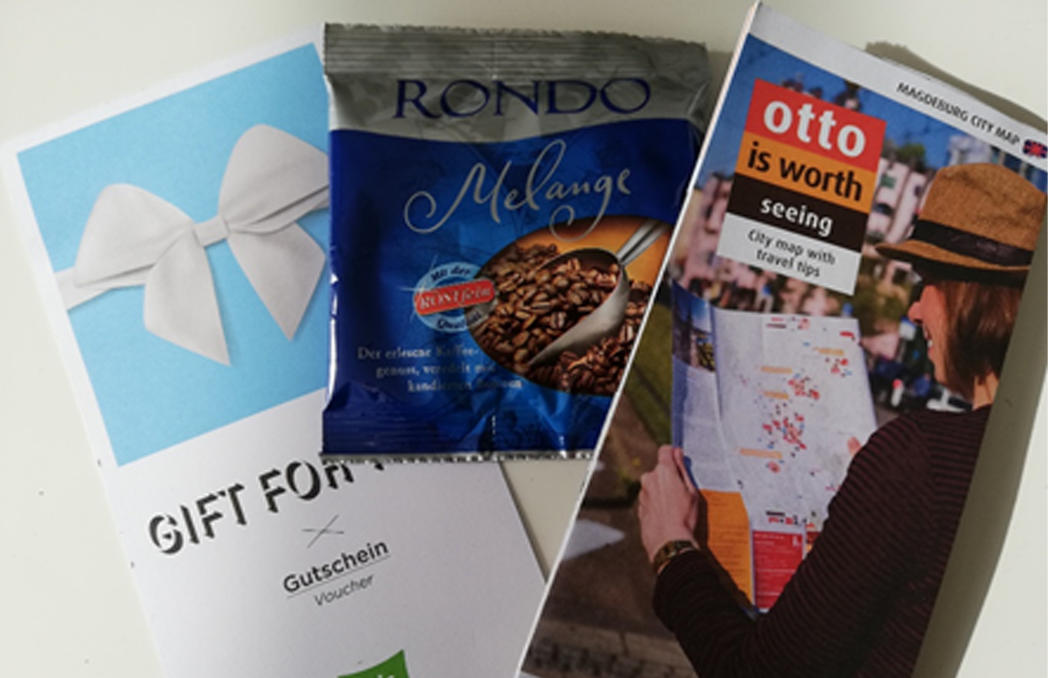 …and enjoy your next cup of coffee in Magdeburg – City of Otto!
As long as you can't come to visit Magdeburg, a little taste of Magdeburg enjoys coming to you.
With the slogan: "Travel soon, dream now" exclusively for all visitors of "Ferie for Alle Online" Magdeburg Marketing is giving away a free Magdeburg welcome package.
Please send us a message to info@visitmagdeburg.de including your name and address and the following text:
"I would like to receive a free Magdeburg welcome package!",
and…..possiblyYOU might be the lucky person to win a FREE STAY FOR 2
at the fresh new *** Hotel Ibis Styles Magdeburg. Visit Magdeburg – Be surprised!