Diese Webseite verwendet Cookies für persönliche Einstellungen und spezielle Funktionen.
Zudem möchten wir Cookies auch verwenden, um statistische Daten zur Nutzung unseres Angebots zu sammeln (Tracking). Dafür bitten wir um Ihre Zustimmung.
Bicycle-Architektour "On the left and right banks of the Elbe"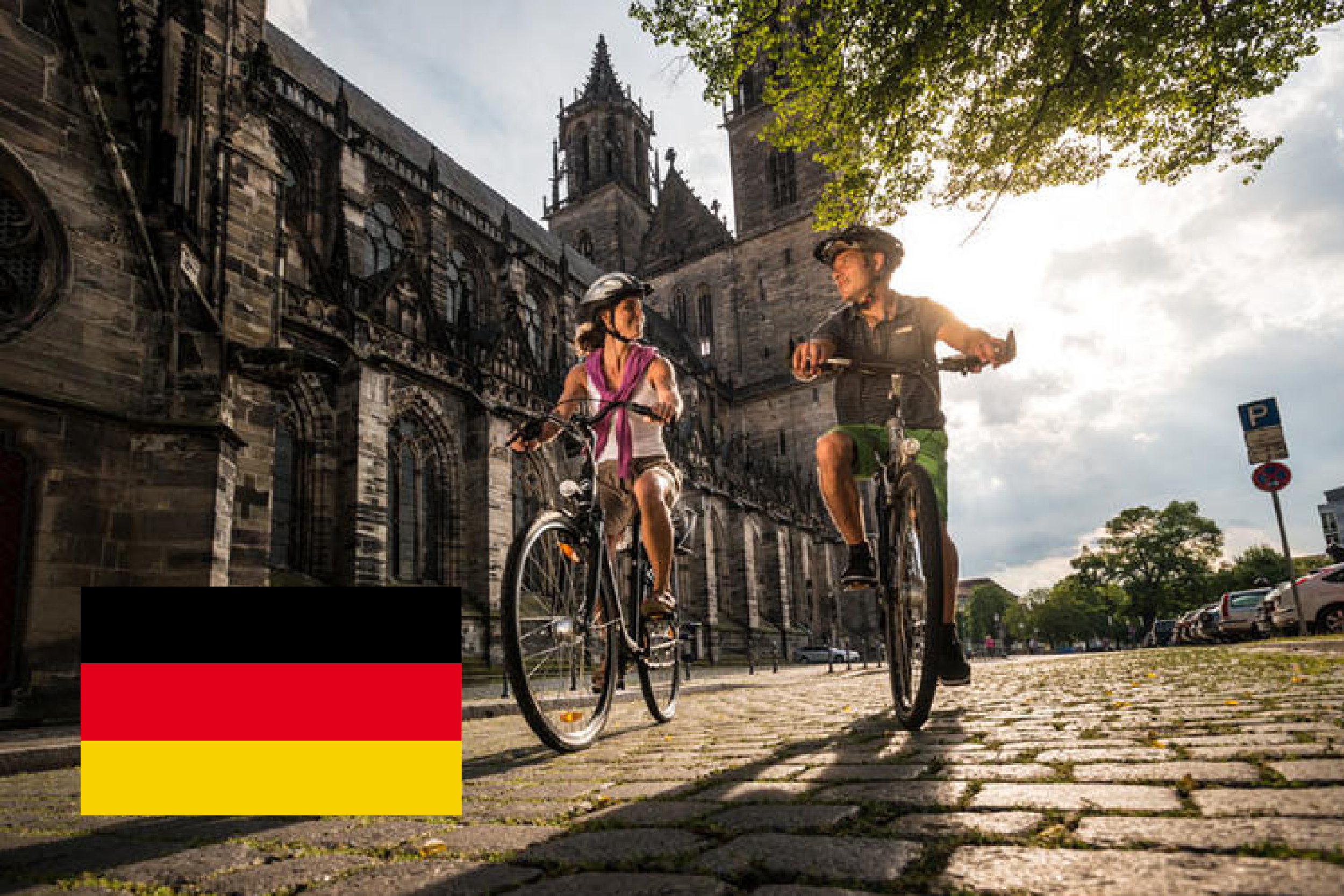 Cycle along the Monastery of our Lady where Romanesque design and modern art meet, get to know the Bauhaus style town hall and drive through its' horse gate. Marvel at the rapid change of architectural influences when you compare, the MDR media broadcasting centre, the settlement Cracau or the state archive with the new architecture of the experimental factory, the Universität with its' outstanding library and the new installation in the Wallonian church.
Day
May 26th, June 23rd, July 28th
Meeting point
Domplatz Magdeburg, stone chess board
Please note
Bicycle can not be provided
Individual tours can be arranged
Additional Information