Diese Webseite verwendet Cookies für persönliche Einstellungen und spezielle Funktionen.
Zudem möchten wir Cookies auch verwenden, um statistische Daten zur Nutzung unseres Angebots zu sammeln (Tracking). Dafür bitten wir um Ihre Zustimmung.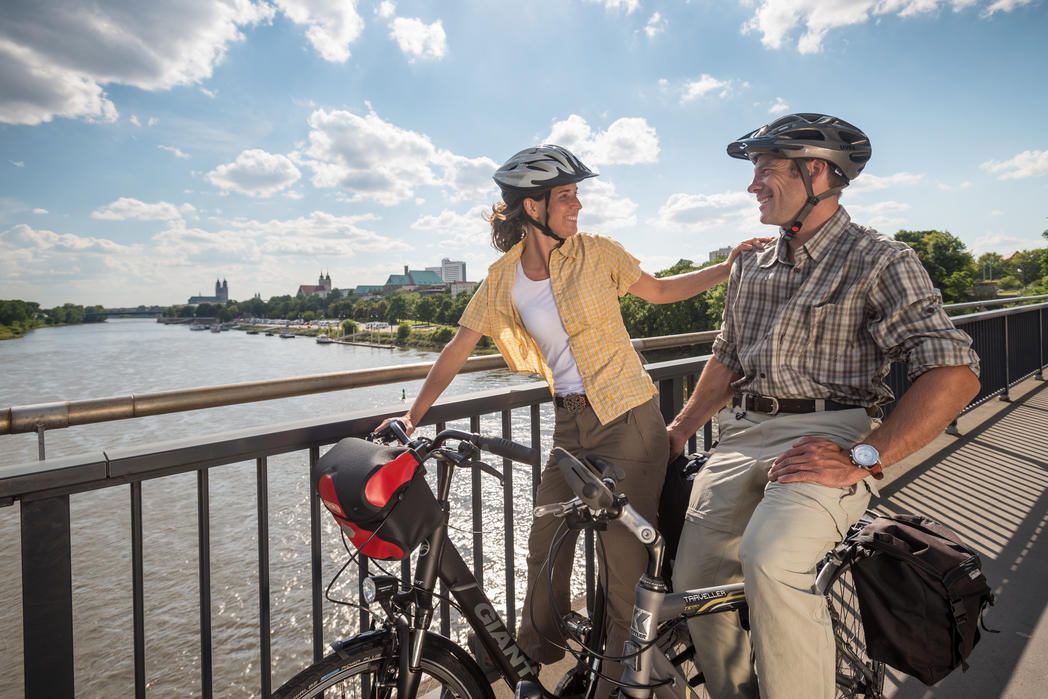 Magdeburg is simply ideal for bike lovers. The Elbe Cycle Route, by far the most popular bike path in Germany, crosses the city directly. Enjoy the City of Otto from the saddle.

Follow the banks of the Elbe and experience beautiful parks along the way. A detour to the imposing cathedral or to the popular GREEN CITADEL of Magdeburg is no problem. And if your stomach starts to growl, just sit easy. We will pack you a delicious lunch on the go.
Trip arrangement
Duration
3 days (2 nights with breakfast)
Date
can be booked for the period of April to Oktober
Services
2 x nights with breakfast
2 x dinner
1 cycle tour map
1 x lunch package
Please note
individual arrival and transfer