Diese Webseite verwendet Cookies für persönliche Einstellungen und spezielle Funktionen.
Zudem möchten wir Cookies auch verwenden, um statistische Daten zur Nutzung unseres Angebots zu sammeln (Tracking). Dafür bitten wir um Ihre Zustimmung.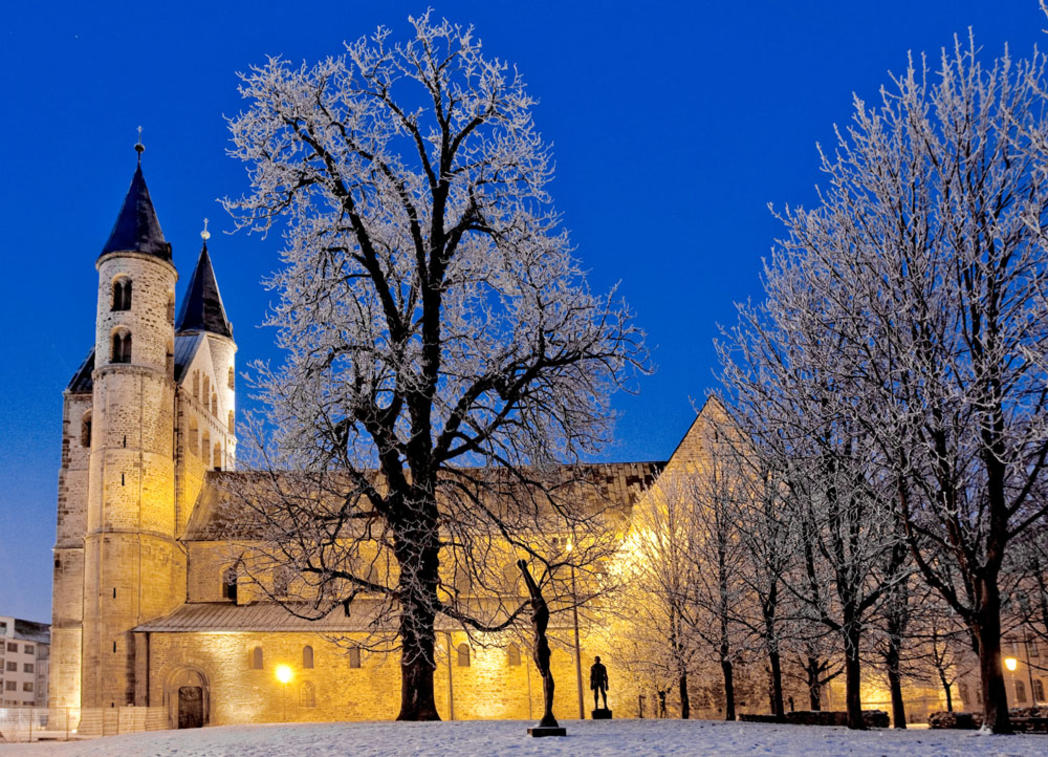 Leave the stress at home and spend some Advent days in Magdeburg.

You live directly in the centre of the city: in the colourful Hundertwasser architecture project the "Green Citadel of Magdeburg". Stroll over the atmospheric Christmas market or go on a relaxed shopping spree, while historic sights like the Magdeburg Cathedral or the Art Museum in the Monastery of Our Lady Frauen make for a fairy-tale setting. You'll enjoy a 3-course-christmas-menu in a cosy atmosphere. Well, if that's not the perfect winter fairy tale!
Trip arrangement
Duration
3 days (2 nights with breakfast)
Date
can be booked for the period of 24 November to 30 December 2018
Services
2 nights with breakfast
welcome mulled wine
3-course-christmas-menu for 2 persons in Wenzel Prager Bierstuben
1 bag of christmas market coins worth € 15,00
guided tour of the Green Citadel of Magdeburg
1 public guided tour of the city
Please note
individual arrival and transfer