Diese Webseite verwendet Cookies für persönliche Einstellungen und spezielle Funktionen.
Zudem möchten wir Cookies auch verwenden, um statistische Daten zur Nutzung unseres Angebots zu sammeln (Tracking). Dafür bitten wir um Ihre Zustimmung.
The "big eight" and Otto smiles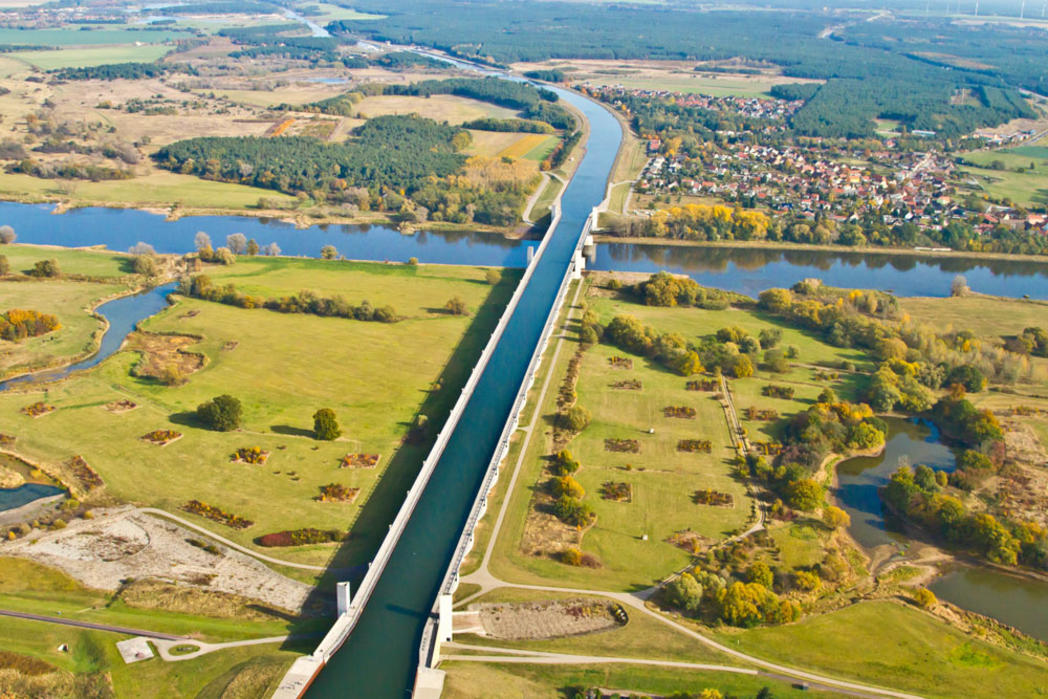 Discover the Magdeburg, metrolpolis at the river Elbe! Something very special awaits you: a boat trip on the Elbe to the waterway junction with Europe's longest canal bridge.

At 918 meters, the steel bridge, which is considered to be the construction of the century, leads the Mittelland Canal over the Elbe. Other attractions include the historic ship lift Rothensee, the water-saving lock and the double-water-saving lock Hohenwarthe.
Trip arrangement
Duration
3 days (2 nights with breakfast)
Date
can be booked for the period of April to Oktober
Services
2 nights with breakfast
tour to the waterway junction with the Weiße Flotte
1 x public guided tour of the city
Please note
individual arrival and transfer