Diese Webseite verwendet Cookies für persönliche Einstellungen und spezielle Funktionen.
Zudem möchten wir Cookies auch verwenden, um statistische Daten zur Nutzung unseres Angebots zu sammeln (Tracking). Dafür bitten wir um Ihre Zustimmung.
Magdeburg - City of Culture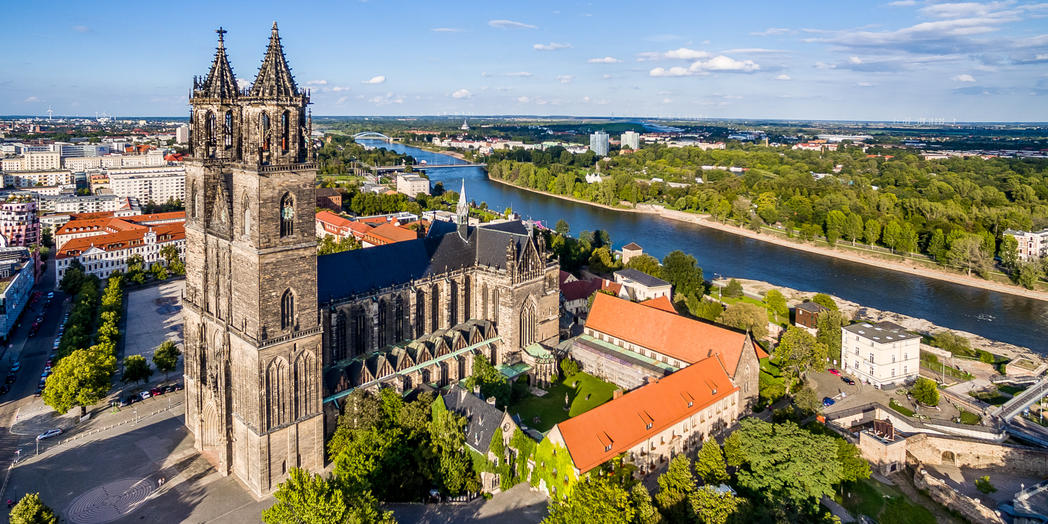 Magdeburg - a city full of culture, history and sights. Experience the history of the City of Otto during the two-hour city tour, find out everything about famous historical figures and discover the background of impressive buildings. And on the next day there will still be a lot to explore on your own. Let yourself be enchanted by the charm of the Elbe city!
Trip arrangement
Duration
3 days (2 nights with breakfast)
Date
can be booked all the year in 2018
Services
2 x nights with breakfast 2 x Übernachtung inkl. Frühstück
1 x welcome cocktail
1 x dinner
1 x public city tour
Please note
individual arrival and transfer