Magdeburg as the centre of the Reformation (Years 1524 to 1602)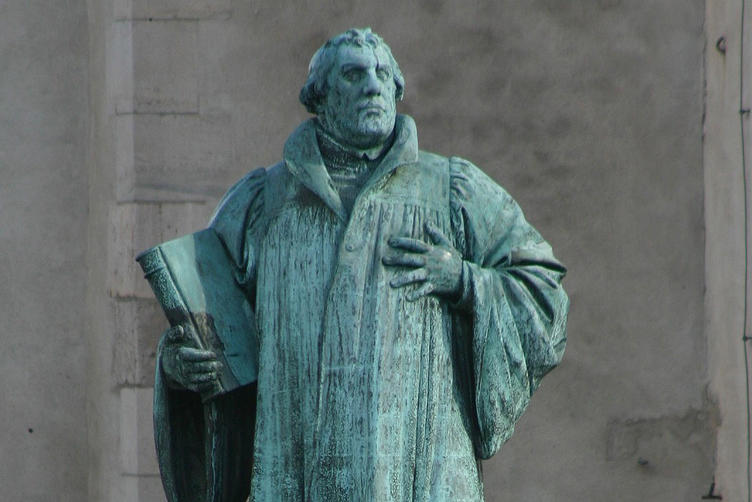 1524
In Magdeburg, the anticlerical sentiment reaches a peak where the Council is partly in favour of following Martin Luther's Reformation. Lord Mayor Nicolaus Sturm appoints Luther to Magdeburg and on 26th June Luther preaches in St. John's Church. In the same year, the catholic Mass is abolished. Magdeburg converts to Protestantism whereas only the cathedral chapter and the collegiate church St. Sebastian, St. Nicolai and St. Gangolphi as well as the monasteries of the Franciscans, Dominicans and Premonstratensians remain catholic.
Martin Luther sends Nikolaus von Amsdorf to Magdeburg where he establishes a well reputed municipal school in the former Augustine monastery.
1525
The ownership of the Augustine monastery is transferred to the Council. Magdeburg takes over the library of the closed monastery which becomes Magdeburg's first municipal library.
1531
Magdeburg becomes a member of the Smalkaldic League, a union of rulers and princes who defend the Reformation against the Dessau League which was formed in 1526. The Dessau League is a union of orthodox rulers among which Magdeburg's Archbishop Albrecht played an important role as one of the League's initiators.
1547
The Imperial Ban, the so-called Reichsacht is imposed on Magdeburg because the city refuses to bow to the emperor. Magdeburg is considered a refuge for Protestantism.
1548
At the Imperial Diet of Augsburg the Interim is officially declared. Magdeburg is the only city which defies the attempt to accept Catholicism as the one true belief. The city is known as the centre of resistance against the Interim. Many strong supporters of the Reformation take refuge here, such as Flacius Illyrius, a leading member of the Interim Movement. Even Erasmus Alberus comes to Magdeburg. Many pamphlets are printed and Magdeburg is called "Unseres Herrgotts Kanzlei" (Our Lord's Office).
The plague claims 2500 lives.
1562
Emperor Ferdinand I absolves Magdeburg from the Imperial Ban.
1567
Siegfried Sack holds the first protestant mass in the Magdeburg Cathedral.
1602
Otto von Guericke, Lord Mayor of Magdeburg, inventor and diplomat, is born in Magdeburg.