Parks and Gardens
Magdeburg is one of the greenest cities in Europe. There are only few cities which can compete with such a variety of parks and gardens.
The "green lung" of this metropolis is the Stadtpark Rotehorn which was created on an Elbe island in the middle of the city. It is one of the most popular recreation areas for the citizens and a centre for cultural events and sporting highlights.
One of the city's oldest garden parks is the scenic Herrenkrug Park. Germany's first public garden, the remarkable Klosterbergegarten, was designed by the well-known garden architect Lenné. Another idyllic park area is the Elbauenpark, which hosted the 25th Federal Garden Show in 1999. Its visitors can experience the fascination of beautiful flower beds, captivating water fountains and the impressive Millennium Tower as well as the tropical Butterfly House. A large variety of small parks and gardens, such as the Nordpark or the Bördepark, invite Magdeburg's guests to relax and unwind.
Rotehornpark, Herrenkrugpark, Elbauenpark and Klosterbergegarten are parts of the network "Garden Dreams" - historic gardens in Saxony-Anhalt. Further informationen under www.gartentraeume-sachsen-anhalt.de.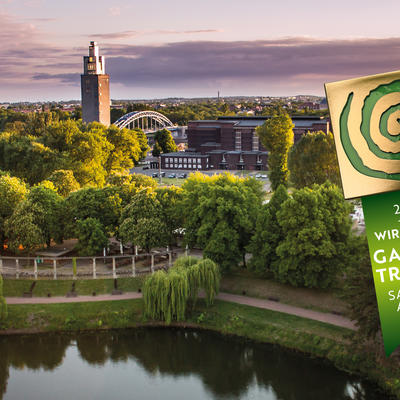 Garden Dreams - Historical Parks
Saxony-Anhalt is one of the German Laender which has the largest variety of monuments to offer. It also impresses visitors with almost 1000 gardens and parks.
Mehr erfahren
Mehr erfahren
Magdeburgs most important parks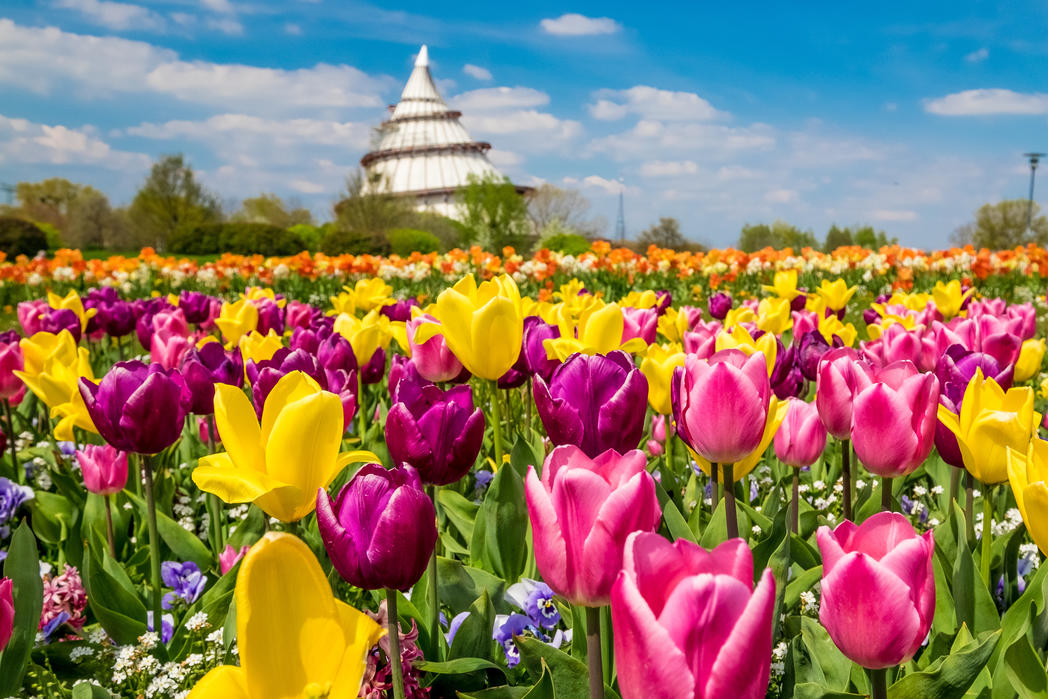 With its unique "Seebühne" Lake Stage and the Millennium Tower, the world's tallest wooden construction of its kind, the Elbauenpark in ...
More information...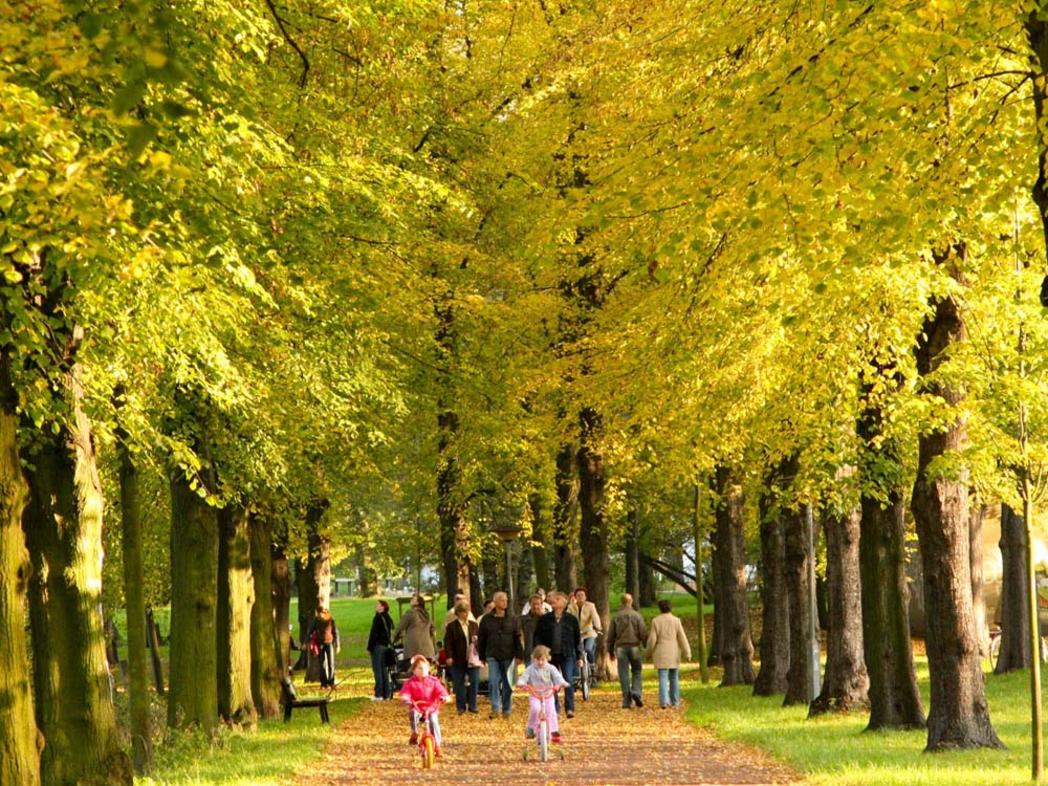 The Stadtpark Rotehorn is one of the most scenic German garden parks fashioned in English style where the green heart of the city beats.
More information...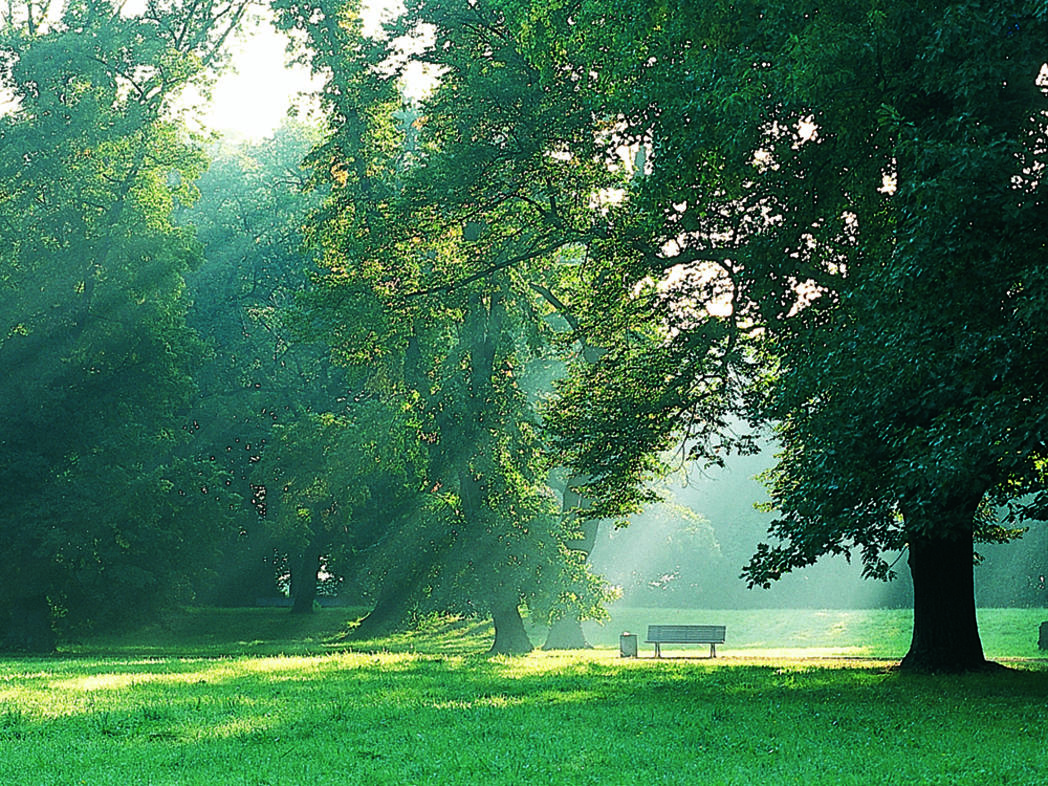 Already in the 17th century many townspeople came to this stretch of land, dominated by meadows and pastures, and they rounded off their little excursion with a visit to the nearby pub which was named Herren or Neuer Krug.
More information...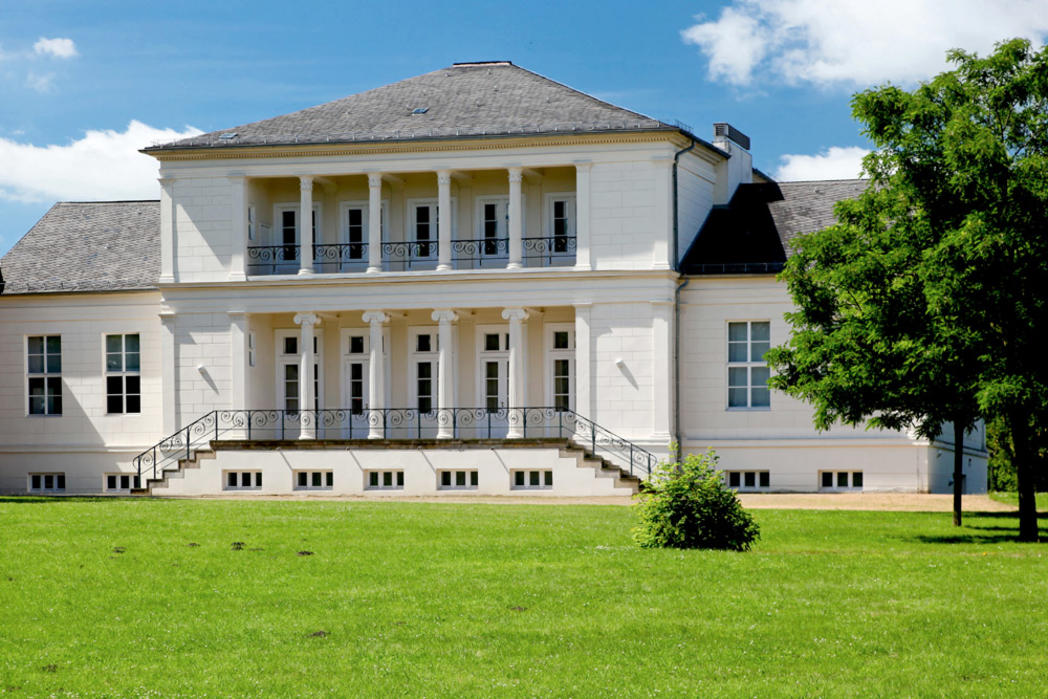 The design of the first public garden in Germany on the grounds of the former Benedictine Monastery Berge is a sensational concept by Peter Joseph Lenné. His ideas were realised from 1825 to 1829.
More information...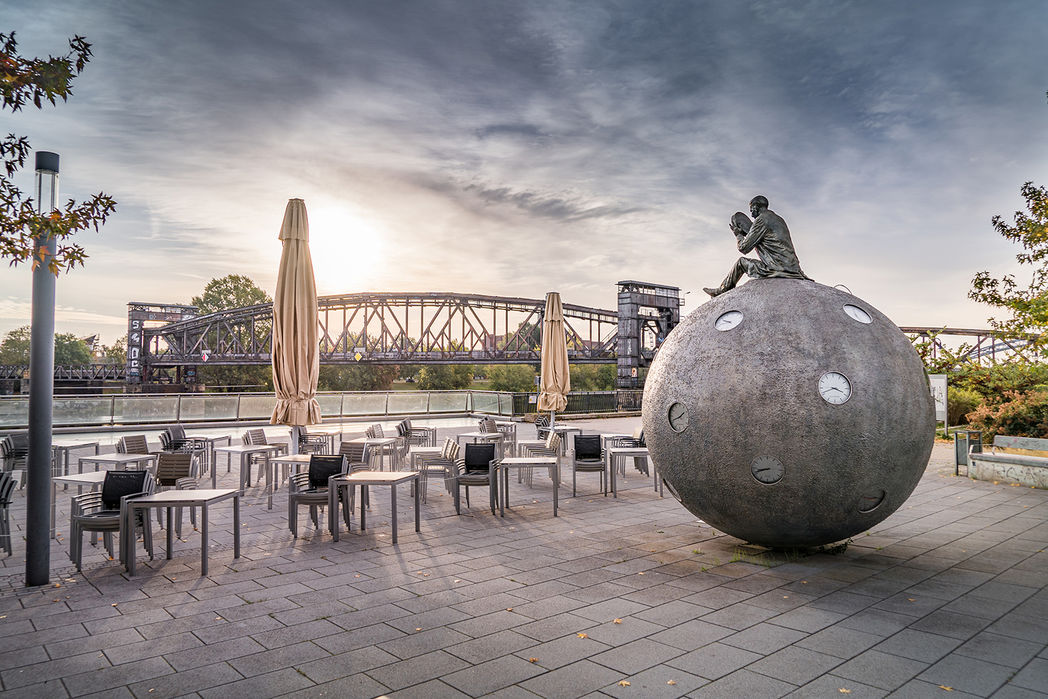 Every spring Magdeburg's Nordpark transforms into a wide blue sea of flowers when the enchanting innumerable scilla flowers blossom.
More information...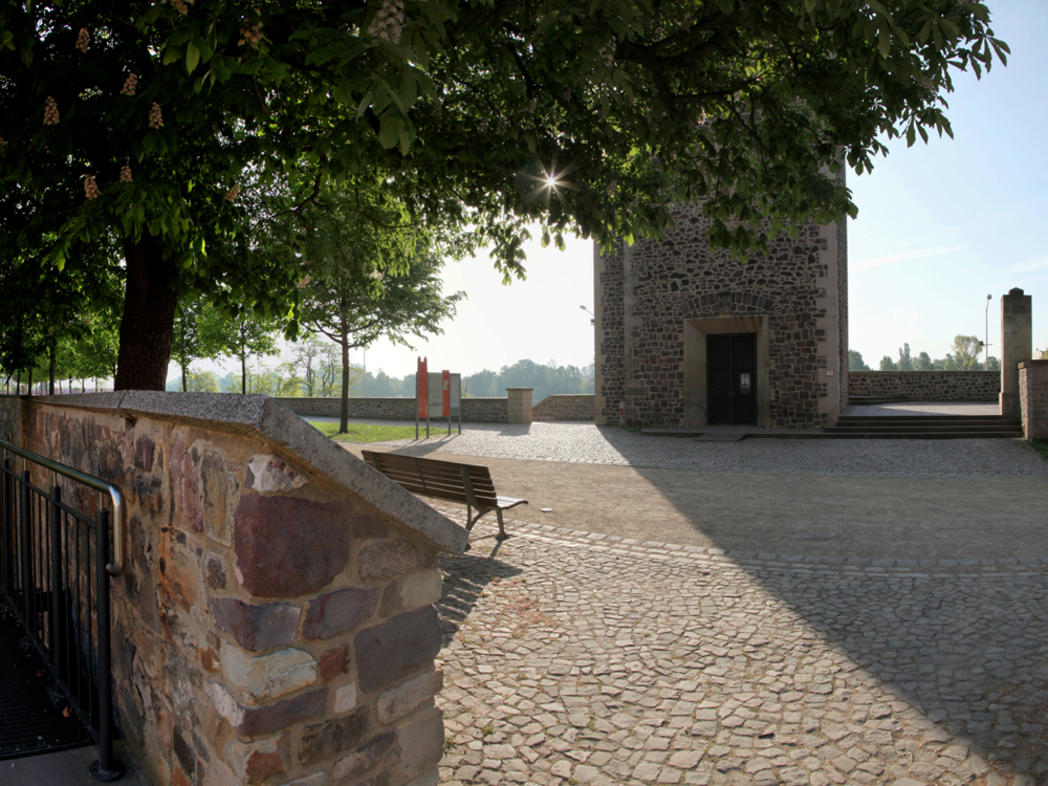 The Fürstenwall area dates back to the Middle Ages and contains city fortifications facing the river Elbe and the two preserved fortified towers. Built in 1725, this was the first public promenade in Germany.
More information...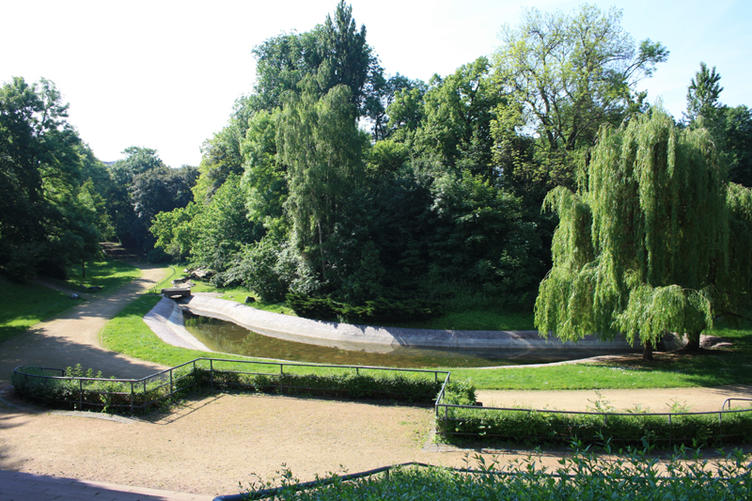 The park, named after Hans and Sophie Scholl, is located north of the city centre and close to the Otto-von-Guericke-University.
More information...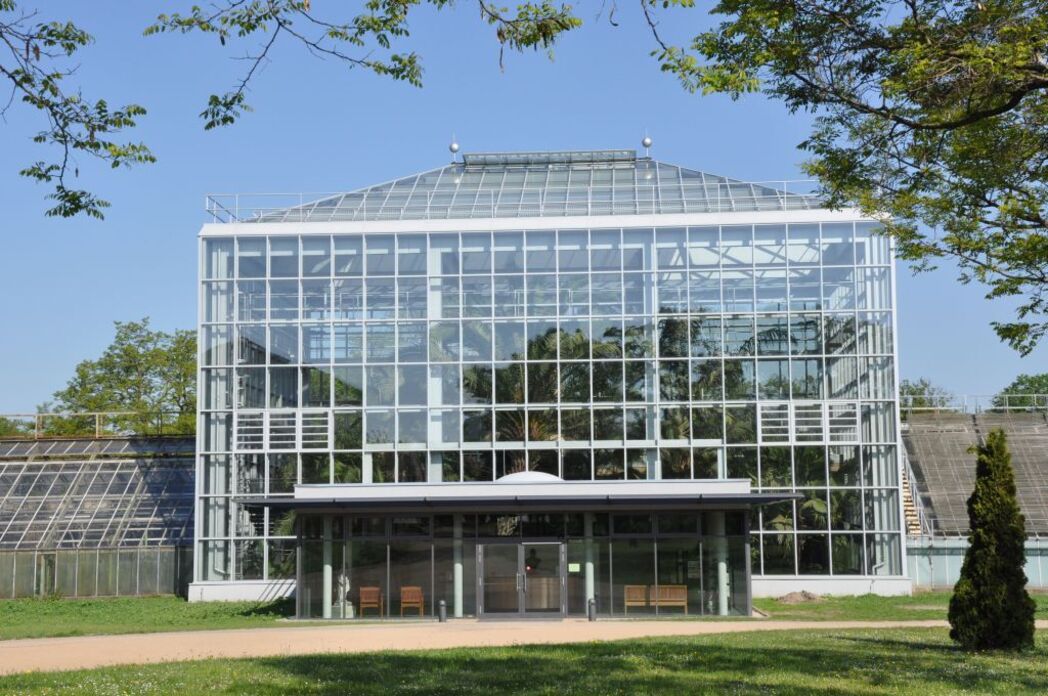 The Gruson greenhouses are are home to a traditional botanical garden featuring the exotic collection of plants kept by the industrialist Herrmann Gruson from Magdeburg.
More information...
Futher parks and gardens