Cruises offered by the Weiße Flotte
Cruises offered by the Weiße Flotte
The so-called Weiße Flotte or white fleet has made a name for itself on the river Elbe.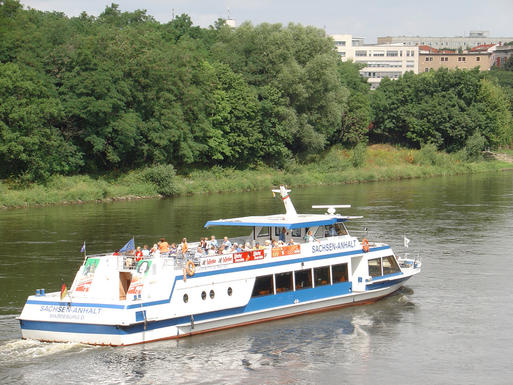 Why not treat yourself to a wonderful cruise on one of the passenger ferries which offers a high standard of travel comfort and convenience - and enjoy the river landscape of the old Cathedral City.
There is a wide variety of offers to choose from: upstream to Schönebeck where the cruise takes you past the Cathedral and the southern tip of the Rotehornpark or downstream to the impressive Waterway Junction with its new Magdeburg/Rothensee ship lift and gigantic canal bridge across the Elbe connecting the Mittelland Canal and the Elbe-Havel-Canal. Tea & coffee and delicious cakes & pastries are served while you sit and enjoy the scenic cruise – an unforgettable experience.
More information:
x