Diese Webseite verwendet Cookies für persönliche Einstellungen und spezielle Funktionen.
Zudem möchten wir Cookies auch verwenden, um statistische Daten zur Nutzung unseres Angebots zu sammeln (Tracking). Dafür bitten wir um Ihre Zustimmung.
Cycling
The Elbe boasts one of the last natural river landscapes in Germany, with several extensive areas belonging to the "Flusslandschaft Elbe" (Elbe River Landscape) biosphere reserve.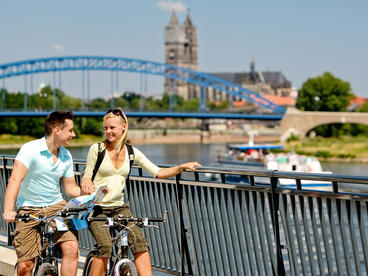 A ride along the Elbe Cycle Route, a scenic path connecting Prague and Hamburg, will take you through a unique landscape full of rare animals and plants and provide you with a truly wonderful experience of the area´s natural beauty. In Magdeburg, the Elbe Cycle Route is connected to many of the city´s tourist sights and attractions by a network of routes. You can therefore choose a route in and around the city of Magdeburg that is tailored to suit your individual needs and wishes.

We do, of course, also offer organised trips such as the guided city bike tour. Our range of cycling offers and information is sure to certain the ideal activity for every keen cyclist!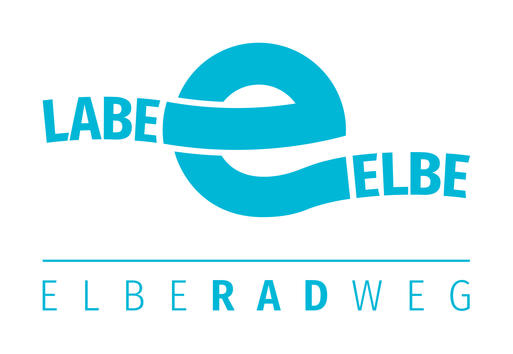 Cycling along the Elberadweg, a scenic cycle path connecting Prague and Hamburg and running through a unique landscape where rare animals and plants can be found, you will experience fabulous views of the area's natural beauty.
more »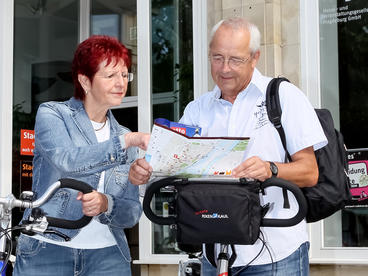 If you do not have a bicycle of your own, take advantage of bike rentals from our partners to tour the Elberadweg.
more »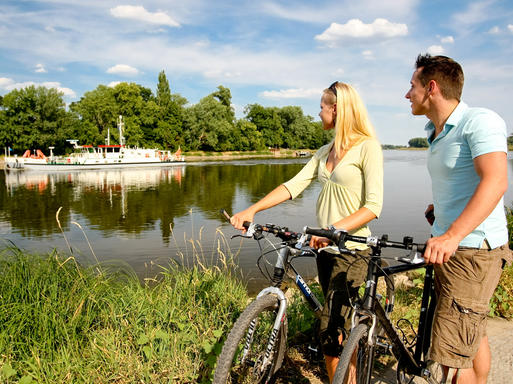 You can easily reach the Elberadweg by various means, e.g. you can use public transport and take your bike along in the tram.
more »