Leisure Facilities
Here you really are spoilt for choice.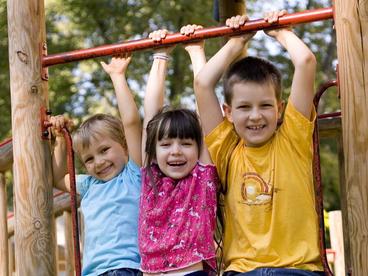 Spend a day of active fun and take advantage of the many offers from the so-called Sport und Freizeitmeile, the leisure and sports area in the scenic
Herrenkrug park
. Enjoy a bicycle tour of a few kilometres on the popular cycle path of the
Elberadweg
. Or, pay a visit to one of the
cinema
complexes where you can watch a film and enjoy a relaxing evening. Also while you are visiting Magdeburg, make sure not to miss out on a German league game of Magdeburg's handball team on its own turf.
If you are more interested in a shopping spree, you can enjoy a day at one of Magdeburg's many shopping centres which offer an excellent selection of shops to suit all tastes.
If you prefer to just take a break, relax and unwind you have also come to the right place. The essence of the many parks, gardens and green spaces will sink into body and soul. Magdeburg has much to offer here such as the
Stadtpark Rotehorn
, a scenic garden park in the heart of the city,
the Klosterbergegarten
and
the Nordpark
, to name just a few.