Due to policy relating to the coronavirus (covid-19) the tourist information, all museums, cultural institutions, concert halls, theatres, cinemas, attractions, the zoo, clubs, bars, swimming pools, public institutions and schools in Magdeburg are closed until further notice. All events both public and private with more than 50 participants are prohibited.
Tours of the surrounding region

Watch scenic landscapes unfold before your eyes in the heart of Germany where you will be instantly impressed by the sheer number of historical buildings, treasures and attractions.
Please contact the Tourist-Information for further information on tours of the region. Our staff will be more than happy to help and assist you on: +49 (0)391 - 540 49 -01 / -08.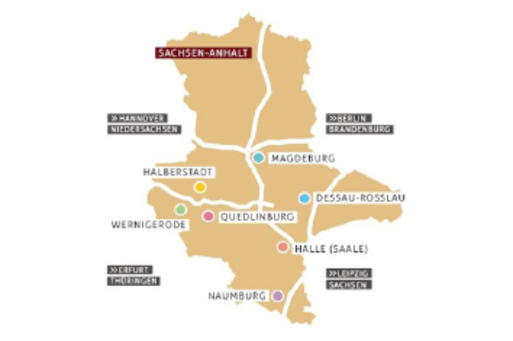 Come and visit the cultural highlights of the German federal country of Saxony-Anhalt, your perfect holiday destination! In the tourism project «City Hopping - Towns and Cities between the Harz Region and the River Elbe»!
more »