In 2012, Magdeburg Puppet Theatre opened the largest public collection of puppets and puppetry accessories in central Germany in its neighbouring renovated listed District House dating back to the year 1884: the "villa p.®".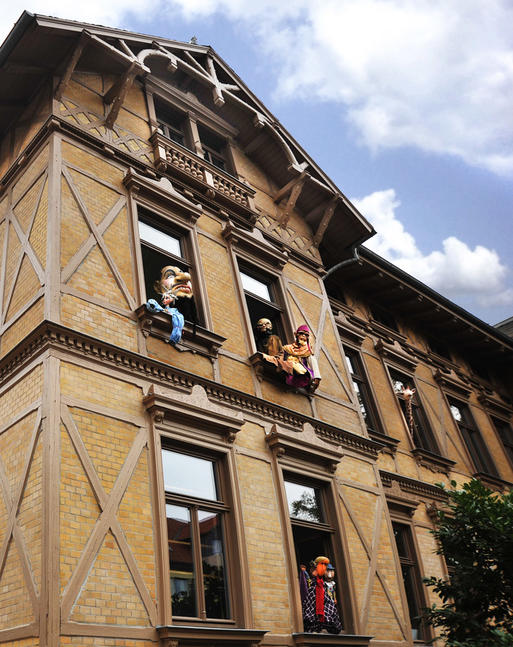 © Jesko Döring
The collection covers a total area of over 600m2 spread out over three floors and showcases the history and development of the world of puppetry from its beginnings in the year 1500 BC right through to the present day.
The exhibits not only clearly show how world history, religion, politics and science have all influenced this people-oriented art form, but also demonstrate the development of the techniques, materials and, in some cases, truly astonishing functions of the puppets on display in the collection.
The collection contains well over 1500 puppets, marionettes, figures and stories that visitors of all ages can admire, examine up close and, in the case of some of the pieces on display, even try out for themselves. It also offers guided tours that enable visitors to explore and get to know the diverse forms of the art of puppetry and make the most of an unforgettable experience.

We particularly recommend that guests round off their perfect day by combining their visit to the villa p. with a performance for children, young people or adults in the Puppet Theatre itself and taking the time to enjoy coffee, cocoa, chocolate and cake in the friendly and welcoming atmosphere of the café p.
© Jesko Döring
Opening Hours
villa p.: daily from 11:00am - 5:00pm, except Mondays
café p. : daily from 12:00pm, except Mondays
Guided tours:
Wednesday | Saturday | Sunday at 3:00pm