Magdeburg as a Public Art Space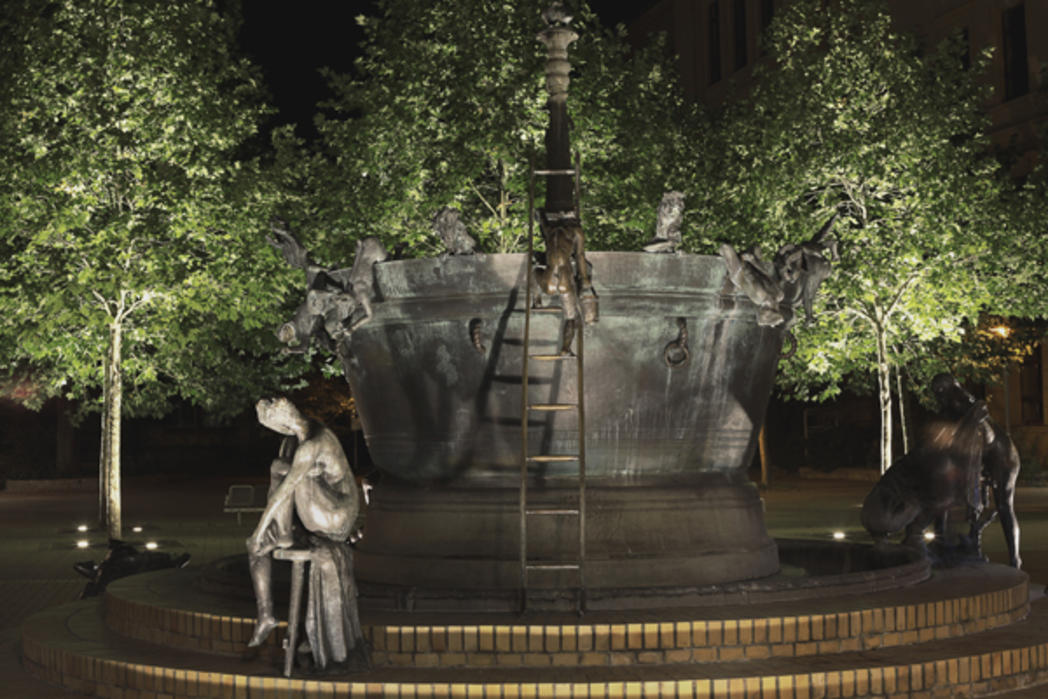 Magdeburg has been an extremely productive location for the creation of artwork in public spaces since long before the reunification of Germany. Over the past 20 years, a number of contemporary works of art from both German and international artists have been added to the city's collection of public art and Magdeburg is now home to a total of over 200 pieces of artwork. If you would like to find out more about this public art in Magdeburg, you can find an overview of some of the pieces in the city's collection on the website www.kunst-raum-magdeburg.de.
Another recommendation for art lovers is the recently published book "Kunst Raum Magdeburg" in the "bibliothek forum gestaltung" series, which was instigated by the Cultural Office of the City of Magdeburg and contains a more comprehensive exploration of the topic of public art in the city by the art historian Norbert Eisold. Alongside photographs by Saskia Hubert, the book also contains interesting information on the general history of public art using 53 selected works of art as examples.