Diese Webseite verwendet Cookies für persönliche Einstellungen und spezielle Funktionen.
Zudem möchten wir Cookies auch verwenden, um statistische Daten zur Nutzung unseres Angebots zu sammeln (Tracking). Dafür bitten wir um Ihre Zustimmung.
Public guided tour at the waterway junction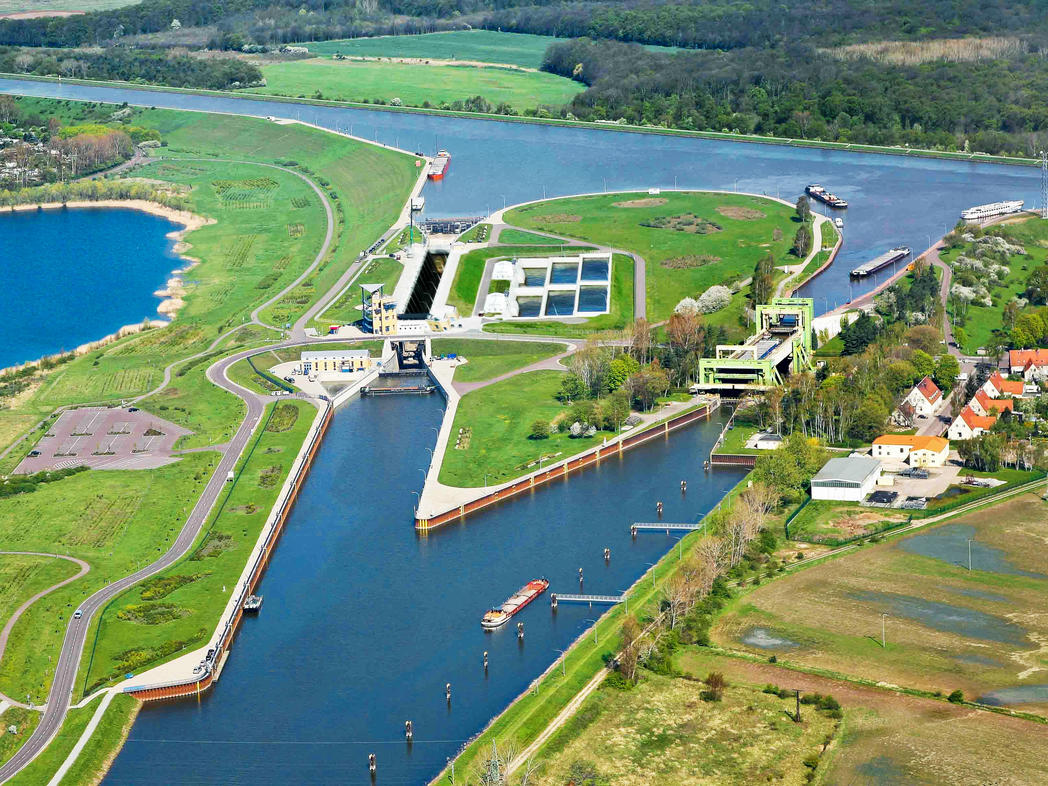 The water-saving lock Rothensee and the longest canal bridge in Europe (918 m) which spans the river Elbe, the double ship lift Hohenwarthe and the connecting canals are all part of a gigantic building project to connect the waterways of Hanover, Magdeburg and Berlin. Take advantage of a guided tour at the Waterway Junction to marvel at the many technical attractions.
Meeting point
Info board at the parking place by the ship lift Magdeburg-Rothensee
End of route
parking place by the ship lift Magdeburg-Rothensee
Please note
Advance registration up to two day before the tour necessary
Additional Information