Diese Webseite verwendet Cookies für persönliche Einstellungen und spezielle Funktionen.
Zudem möchten wir Cookies auch verwenden, um statistische Daten zur Nutzung unseres Angebots zu sammeln (Tracking). Dafür bitten wir um Ihre Zustimmung.
Combination Guided Bus and Visit to the Cathedral Museum Ottonianum Magdeburg - 2h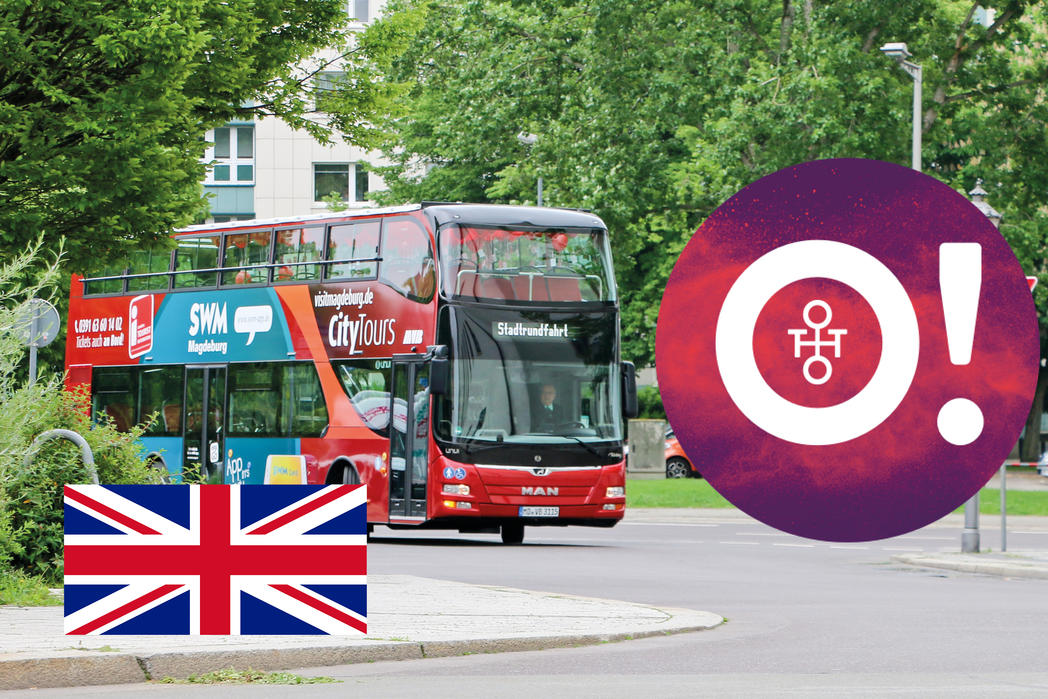 Get to know Emperor Otto the Great and Queen Edith, the Archdiocese of Magdeburg and the spectacular finds of the archaeological excavations around the cathedral. Once one of Europes safest bank buildings, the new Cathedral Museum now houses a plethora of interesting exhibits. Both original an remodelled by 3D-printing. Get a look into the Ottonianum.
Day
Monday – Thursday 1am & 3am
Saturday 3am
Sunday 12pm & 3am
Start
can be combined with every guided bus tour
Reduction
11,50 € for children (from 6 to 14 years)
Meeting point
Otto-von-Guericke-Denkmal/Alter Markt
Please note
The tickets for the Ottonianum are time-bound. Pre-registration is recommended. Reserved tickets must be bought at least 30 minutes before departure at the Tourist Information.
Additional Information