Diese Webseite verwendet Cookies für persönliche Einstellungen und spezielle Funktionen.
Zudem möchten wir Cookies auch verwenden, um statistische Daten zur Nutzung unseres Angebots zu sammeln (Tracking). Dafür bitten wir um Ihre Zustimmung.
Combination Guided Bus and Guided Tour of the Magdeburg Cathedral - 2 Hours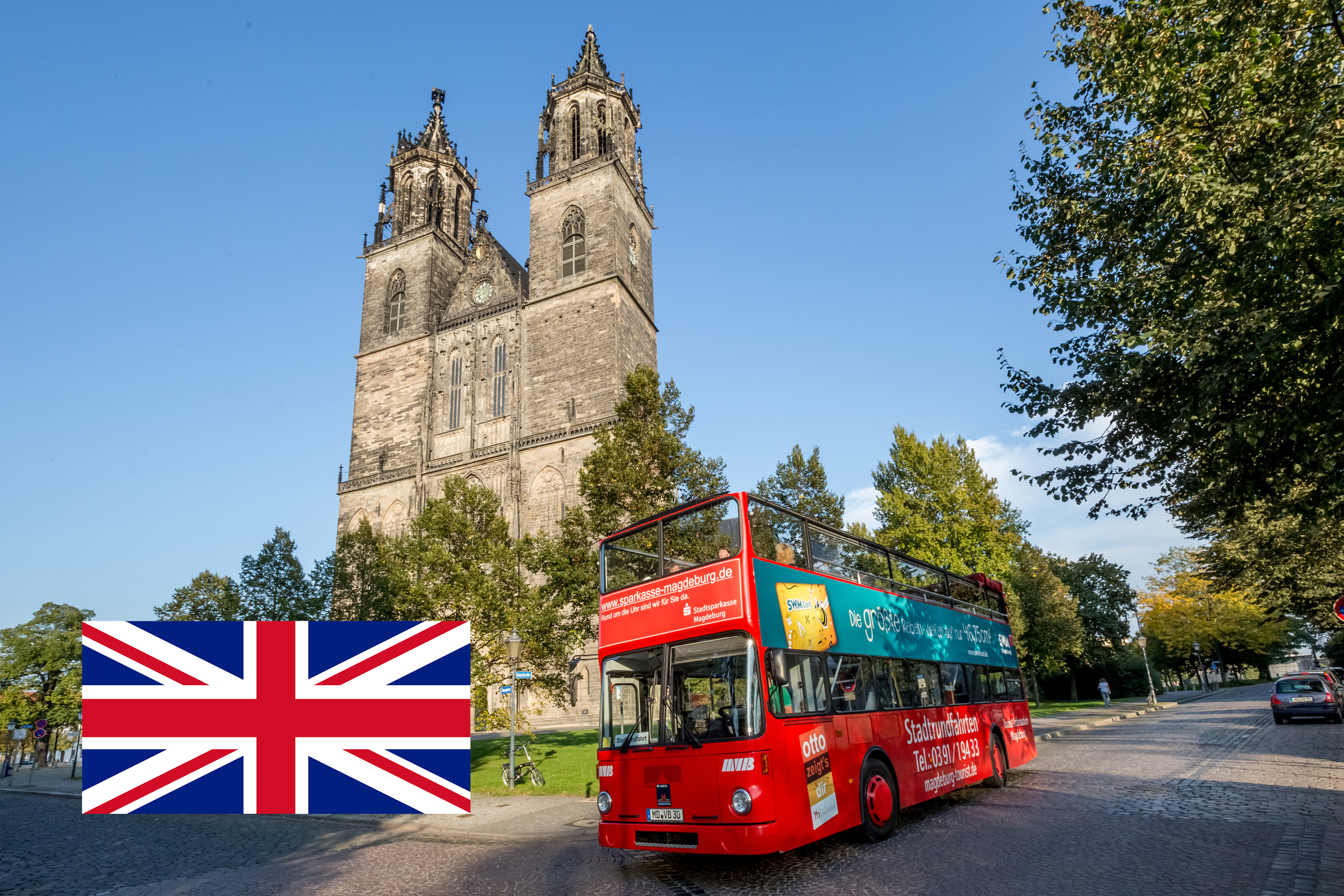 120 metres long, 33 metres broad and 32 metres high, two towers with 99 and 104 metres. The Magdeburg Cathedral is truly impressive. But for many it's not only the cathedrals seize that gives it its rank as singular object of identification. The church makes up the centre of the city, towers over Magdeburg from every point of view and has been the architectural, cultural and historical linchpin for centuries.

On the tour you will learn more about the cathedrals history, its' design and the art you can find in it. Like the sculptures of the wise and the foolish virgins, the tomb of Emperor Otto I. and his wife Editha, the newly restored rood screen or the Ernst-Barlach-monument.
In addition to the following fixed tour dates, groups are welcome to contact us at the Tourist-Information Magdeburg to arrange bus tours of Magdeburg at other times that suit their individual needs and requirements
Day
Monday – Thursday and Saturday
Start
Mon - Thu 1 p.m. & 3 p.m., sat 3 p.m.
Reduction
11,00 € for children (6 to 14 years)
Meeting point
Otto von Guericke monument at the Alter Markt
Please note
We recommend that you book tours in advance by calling us on: +49 391 8380403.
Reserved tickets must be paid for at the Tourist-Information Magdeburg 30 minutes prior to departure at the latest or 15 prior to departure Minutes directly on the bus.
Group bookings for public bus tours for 10 people or more can only be made with advance payment.
Certain events in the cathedral might cause the tour to not take place.
Additional Information