Diese Webseite verwendet Cookies für persönliche Einstellungen und spezielle Funktionen.
Zudem möchten wir Cookies auch verwenden, um statistische Daten zur Nutzung unseres Angebots zu sammeln (Tracking). Dafür bitten wir um Ihre Zustimmung.
Combination Guided Bus Tour and Elbauenpark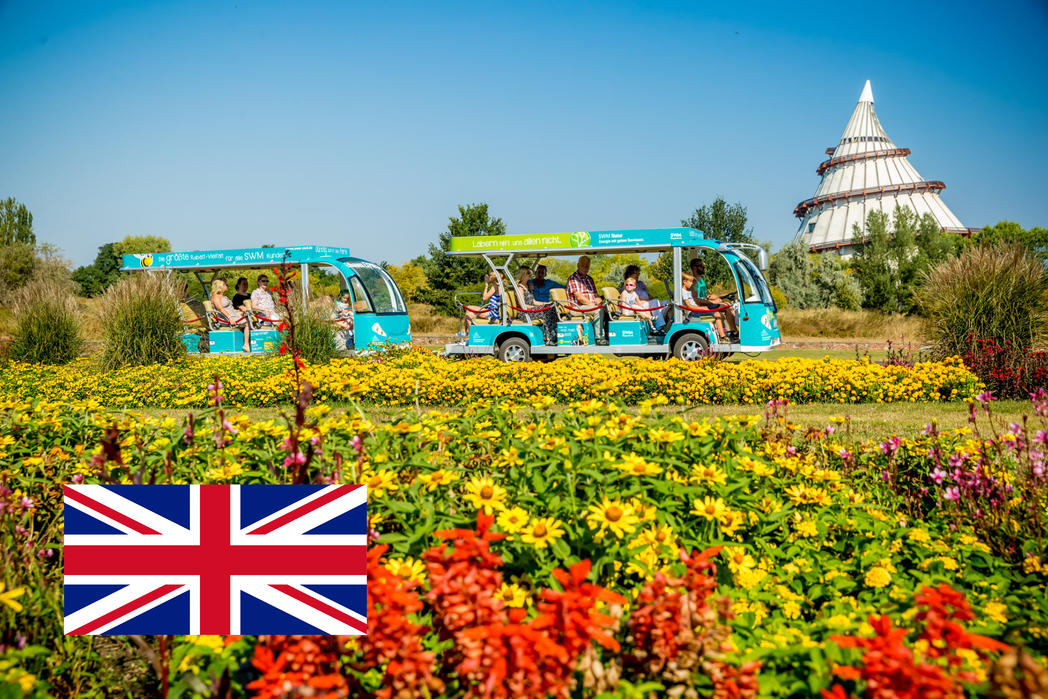 The Elbauenpark, established for the 1999 federal gardening exhibition, is a green oasis with lots of attractions. Visit the Millennium Tower, the butterfly house or take the summer toboggan run. Cross the park comfortably with the Elbauen-EXPRESS or try yourself at the climbing areas and other sports facilities.
In addition to the following fixed tour dates, groups are welcome to contact us at the Tourist-Information Magdeburg to arrange bus tours of Magdeburg at other times that suit their individual needs and requirements.
Start
Can be combined with every guided bus tour
Reduction
12,00 € for children (6 to 14 years), people with disability (from 50 % degree of disability) and a registered accompanying person
Meeting point
Otto von Guericke monument at the Alter Markt
End of route
Otto von Guericke monument at the Alter Markt
Please note
The ticket includes entrance to the Elbauenpark and the return to the inmner city (at the day of the tour).
We recommend that you book tours in advance by calling us on: +49 391 8380403.
Reserved tickets must be paid for at the Tourist-Information
Magdeburg 30 minutes prior to departure at the latest or 15 prior to departure Minutes directly on the bus.
Group bookings for public bus tours for 10 people or more can only be made with advance payment. We do not guarantee that wemay provide a particular seat on the bus.
Tour participants are only permitted to bring dogs
by prior arrangement.
Additional Information