Guided City Tour on a Double-Decker Bus – 1 Hour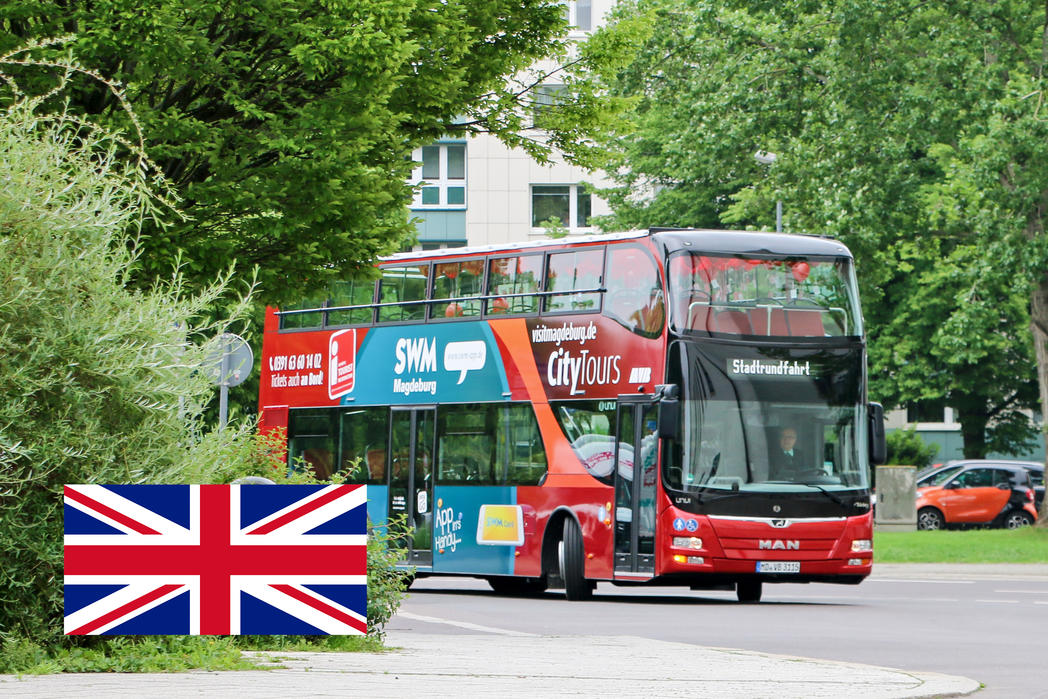 Come and experience the most stunning landmarks in Magdeburg's cathedral district, for example the cathedral itself, which is dedicated to St. Maurice and St. Catherine, the Art Museum in the Monastery of Our Lady and THE GREEN CITADEL OF MAGDEBURG as well as the founders time quarter with the picturesque Hegelstraße and vivid Hasselbachplatz, before taking a trip away from the city centre and into the Elbauenpark.
In addition to the following fixed tour dates, groups are welcome to contact us at the Tourist-Information Magdeburg to arrange bus tours of Magdeburg at other times that suit their individual needs and requirements
Start
Mon - Thu 10 a.m., 1 p.m., 3 p.m. (no 10 a.m. tour in tuesday)
Fri - Sun 10 a.m., 12 a.m., 1:30 p.m., 3 p.m.
Reduction
6,00 € for children (6 to 14 years), people with disability (from 50 % degree of disability) and a registered accompanying person

1,00 € discount with Magdeburg Tourist Card and other discount cards
Meeting point
Otto von Guericke monument at the Alter Markt
End of route
Otto von Guericke monument at the Alter Markt
Please note
We recommend that you book tours
in advance by calling us on: +49 391 8380403.
Reserved tickets must be paid for at the Tourist-Information
Magdeburg 30 minutes prior to departure at the latest or 15 prior to departure Minutes directly on the bus.
Group bookings for public bus tours for 10 people or more can only be made with advance payment. We do not guarantee that wemay provide a particular seat on the bus.
Tour participants are only permitted to bring dogs
by prior arrangement.
Additional Information