Diese Webseite verwendet Cookies für persönliche Einstellungen und spezielle Funktionen.
Zudem möchten wir Cookies auch verwenden, um statistische Daten zur Nutzung unseres Angebots zu sammeln (Tracking). Dafür bitten wir um Ihre Zustimmung.
Fliejentuten-Heinrich tour - 2 h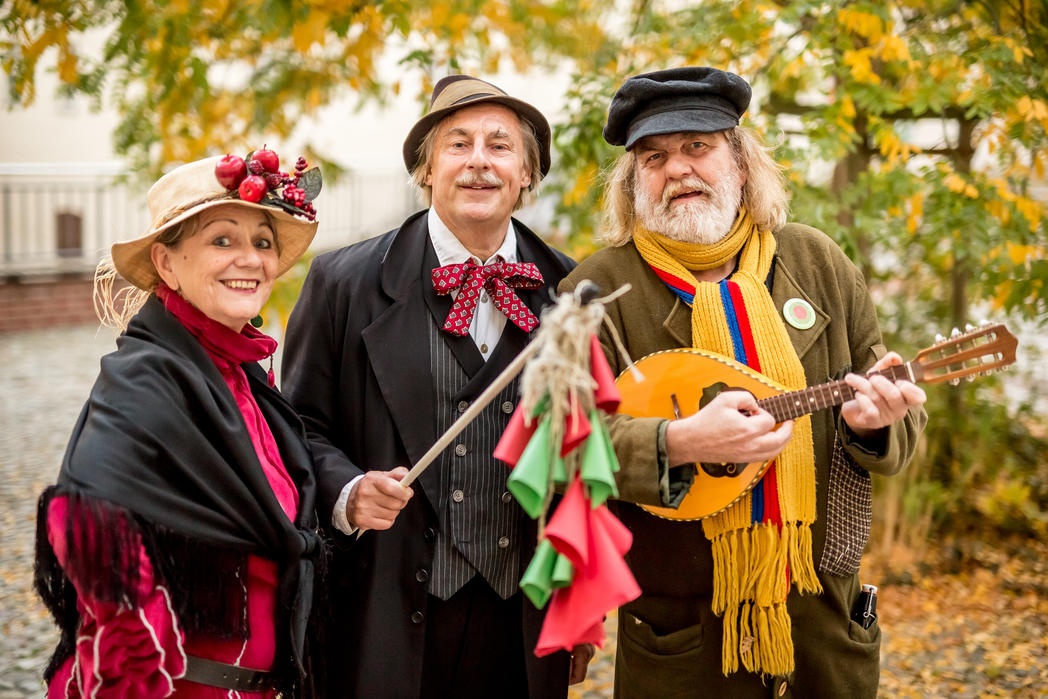 He is known for the glue coated bags he sold in "his office" as the city's flycatcher. If you follow him on a tour, you'll get to know "Machteburch" from a completely different side. Heinrich is always good for a beer or some sweets. But the Fliejentuten-Heinrich seldom comes alone. Let's see if his friends Feuerkäwer (firebug) and Schlackaffe (stinky) join him.


Day
evera 2nd friday of a month
Reduction
7,50 € for children (6 to 14 years), people with disability (from 50 % degree of disability) and a registered accompanying person
Meeting point
Tourist Information Magdeburg
Breiter Weg 22
Please note
Minimum 8 persons. Advance booking necessary.
Additional Information