Diese Webseite verwendet Cookies für persönliche Einstellungen und spezielle Funktionen.
Zudem möchten wir Cookies auch verwenden, um statistische Daten zur Nutzung unseres Angebots zu sammeln (Tracking). Dafür bitten wir um Ihre Zustimmung.
Lantern and lights tour for children - 1h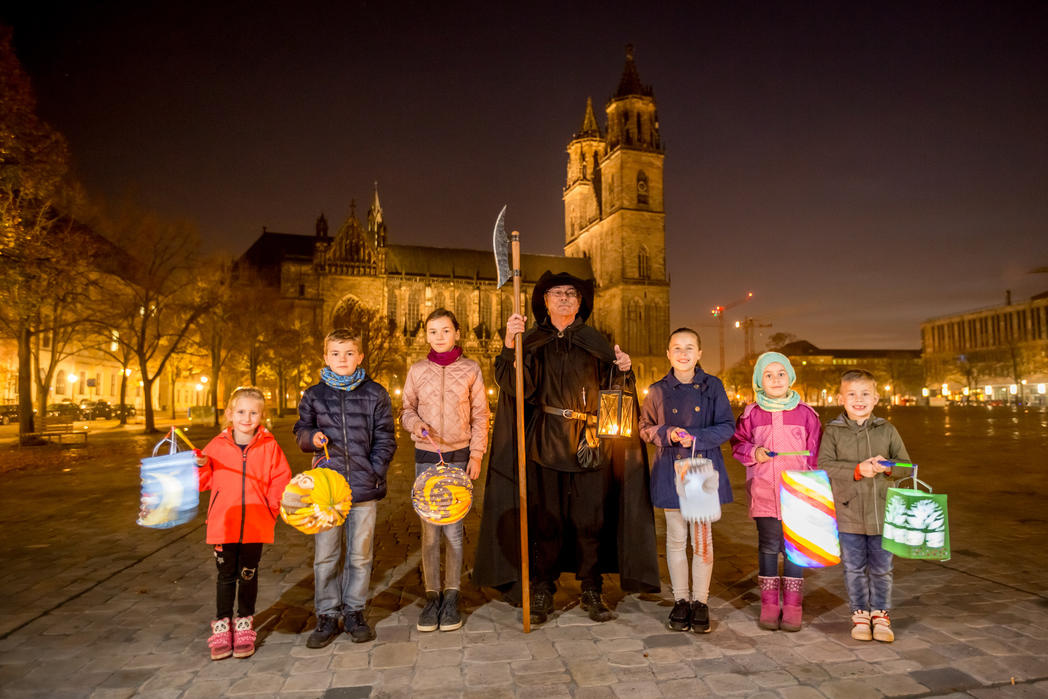 This and many other ineresting questions will be answered when the small Magdeburg discoverers get a guided tour by the shine of lanterns and lights. The tour starts at the Monastery of Our Lady, goes by the tower "Kiek in de Koeken" and the Fürstenwall and ends with the Möllen­vogtei­garten and the cathedral square.
Day
every Wednesday on school vacation
(Saxony-Anhalt)
Reduction
5,00 € per child (5 to 14 years)
Meeting point
Monastery of Our Lady (north entrance)
Please note
Advance booking is recommended. Max. 25 persons. The tour is conducted regardless of weather conditions. We recommend max. one accompanying person per child.Lanterns and lamps can be brought or purchased from the guide.
Additional Information