Diese Webseite verwendet Cookies für persönliche Einstellungen und spezielle Funktionen.
Zudem möchten wir Cookies auch verwenden, um statistische Daten zur Nutzung unseres Angebots zu sammeln (Tracking). Dafür bitten wir um Ihre Zustimmung.
Guided Public Walking Tour – 2 Hours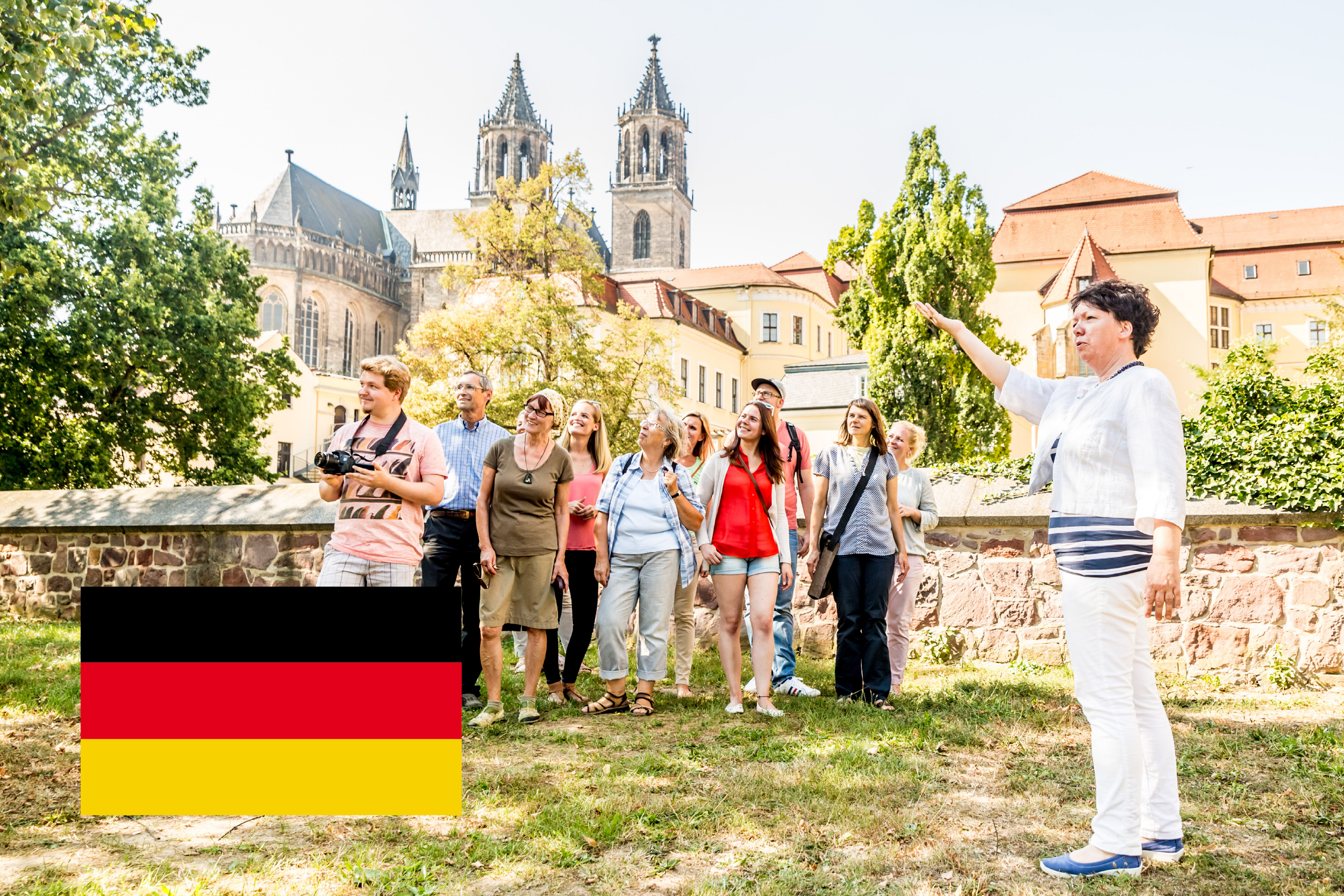 This guided walking tour (in German) will take you to the city's old market square (
Alter Markt
) and its "Magdeburg Horseman" statue and to St John's Church, in which Martin Luther once preached. You will also visit Romanesque buildings such as the Art Museum in the Monastery of Our Lady and have the chance to find out more about the artist Friedensreich Hundertwasser and his vision of architecture in harmony with nature, which he brought to life in the GREEN CITADEL OF MAGDEBURG.
The tour ends at the Romanesque Art Centre, which is located in close proximity to Magdeburg Cathedral, the city's over 800-year-old landmark.
This guided public walking tour of Magdeburg does not need to be booked in advance.
Reduction
3,50 € for children (6 to 14 years), people with disability (from 50 % degree of disability) and a registered accompanying person,
1,00 € discount with Magdeburg Tourist Card and other discount cards
Meeting point
Tourist Information Magdeburg
Breiter Weg 22
Please note
It is possible to rent a mobility scooter for the tour.
Additional Information