Guided Tours for Groups – Individual Bookings
Magdeburg can boast a vivid history: Taking the moniker City of Otto it honours the two Ottos that shaped it. Emperor Otto I. and Otto von Guericke. Experience Magdeburg's history and book a guided tour for your group trip - as well as additional tours of the interior or active parts.
Whether you're asking as a travel agent, for a club or for a school class - we have the appropriate offer for every occasion.
Highlights / Classic Tours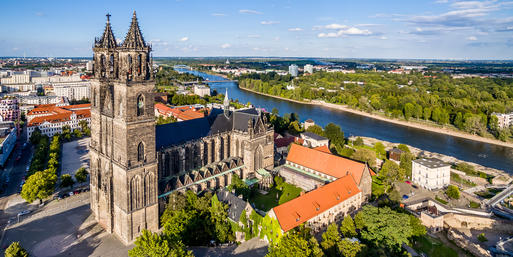 This tour will take you through 1,200 years of vivid history to Magdeburg's most important sights and attractions, for example the Romanesque monastery, the Gothic cathedral and the unique Green Citadel.
more »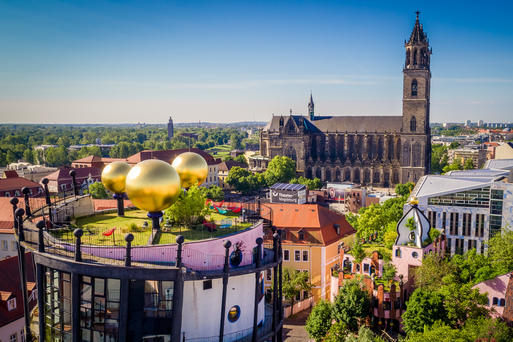 Enjoy a guided tour through the cathedral district, travel back in time and marvel at the medieval history of Magdeburg, its cathedral, monastery, the Fürstenwall area and the modern city with its Hundertwasser building.
more »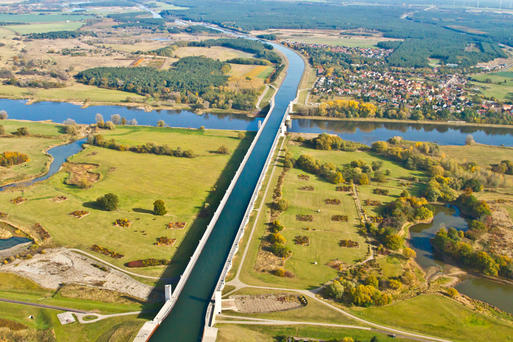 Enjoy a tour to Magdeburg's huge Waterway Junction, which directly connects the Mittelland Canal and the Elbe-Havel Canal and boasts the longest canal bridge in Europe.
more »
Guided Indoor Tours and further City Tours