Due to policy relating to the coronavirus (covid-19) the tourist information, all museums, cultural institutions, concert halls, theatres, cinemas, attractions, the zoo, clubs, bars, swimming pools, public institutions and schools in Magdeburg are closed until further notice. All events both public and private with more than 50 participants are prohibited.
WELCOME TO MAGDEBURG, THE CITY OF OTTO!
Nowadays, the 1200-year-old metropolis by the river Elbe, which has been destroyed and rebuilt several times throughout its history, is not only characterized by historic medieval buildings, quaint Baroque façades and monumental districts from the "Gründerzeit" period, but also by its modern architecture.
Come and experience historic tales and modern stories about the city of Magdeburg. You're sure to be surprised.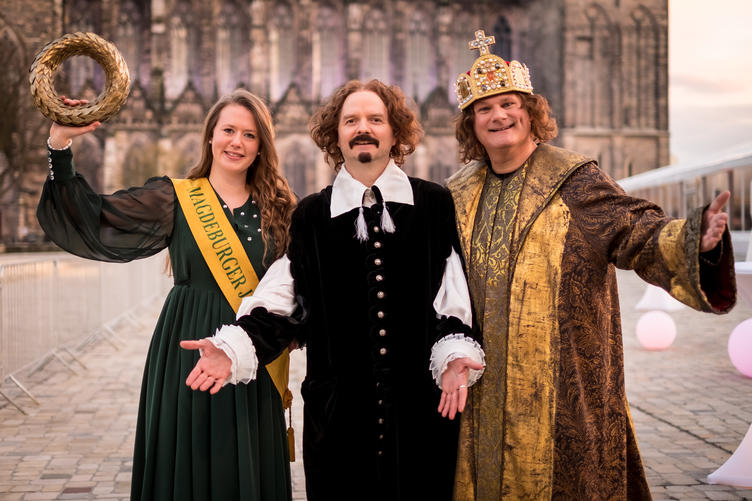 OUR SERVICES FOR YOU:
Guided city walking or bus tours, group incentive packages for one day and more
Planning and creating your individual tour schedule and excursions
Hotel and restaurant reservations
Arrangement of tour guide services in and around Magdeburg
Consulting, planning and assistance during the preparation process
Valuable recommendations and insider tips
Our exclusive full service for you: Everything out of one hand!
We would be pleased to advise you on our group offers and with pleasure we are available for your requests.