Museums
Over the last few years, Magdeburg's museums have organised many unique exhibitions where a great deal of national as well as international interest has been sparked.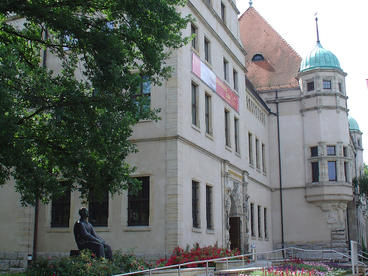 New, comprehensive and very valuable collections were set up, impressive new exhibits were added to old collections and in the 1990s the new Museum of Technology was founded, yet another highlight of the Magdeburg museum scene.
There is much to offer for every age and interest such as the Cultural History Museum which displays many exhibits on the history of Magdeburg and its region and is dedicated to a collection of exhibits relating to the Land of Saxony-Anhalt. Another attraction is the Art Museum in the Monastery of Our Lady which is home to an impressive exhibition featuring 20th century sculptures. Always worth a visit is the Lukasklause which hosts the Otto von Guericke Museum dedicated to the life and work of the famous Lord Mayor of Magdeburg and scientist.