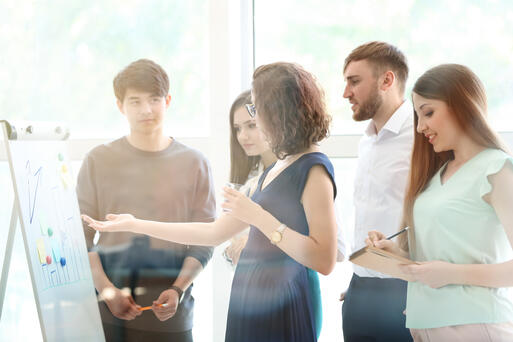 strixcode - Fotolia
Visitors are in principle able to use this service portal without revealing any personal data. The term "personal data" refers to individual details concerning the personal or material circumstances of a specific or identifiable natural person, above all data that are connected to this person's name or can be directly connected to this person due to the context in which they are used.
The following data are stored for statistical evaluation purposes when users access the portal:
Time and date of the request
Client software of the computer making the request, which normally includes the type of browser used and the access method/function requested
Input values submitted (e.g.: search terms)
Access status of the web server (e.g.: file transferred, file not found, command not executed) and the name of the requested file. The data recorded are then deleted immediately once the evaluation and/or security check has been completed.
Postal and e-mail addresses provided by users when making enquiries or ordering informative material are only used for correspondence concerning the provision of such material. If you do not consent to the use of your details as specified above, you are free to choose not to use these services.
Favourites at magdeburg.de / magdeburg-tourist.de
The "Favourites at magdeburg.de / magdeburg-tourist.de" service requires the use of cookies. Cookies are small text files that are stored on your computer and contain information containing content that you have marked as favourites. No personal data are stored in the cookie or on the server.
The Use of Google Analytics at www.magdeburg-tourist.de
This website uses Google™ Analytics, a web analysis service provided by Google Inc. (hereinafter referred to as "Google"). Google Analytics uses so-called "cookies", text files that are stored on your computer and enable Google to analyse your use of the website. The information recorded by the cookie with regard to your use of this website (including your IP address) is transmitted to a Google server in the USA, where it is subsequently stored. Google uses this information to evaluate your use of the website in order to create website activity reports for website operators and to provide other services connected to the use of websites and the Internet. Where necessary, Google may also transmit this information to third parties if stipulated by law or insofar as third parties process this data on behalf of Google. Under no circumstances will Google link your IP address to other Google data. You can prevent the installation of cookies by adjusting the appropriate setting in your browser software. We would, however, like to expressly inform users that by doing so, they may not be able to use all of the functions of our website to the full extent. By using this website, you consent to the processing of your collected personal data by Google as described above and for the purpose specified above. The opt-out add-on for browsers from Google Analytics gives website users more control over what data Google Analytics is permitted to record when they access websites. If you do not want your data to be stored, please install the deactivation tool provided by Google at https://tools.google.com/dlpage/gaoptout?hl=en.