Guided Zoo tours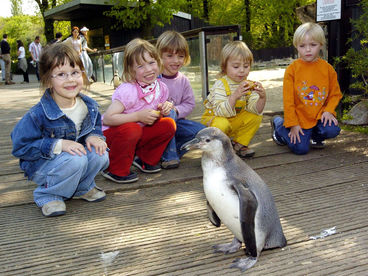 In the Zoological Garden Magdeburg, you can not only see, hear and smell a manifold fauna; you are also given the opportunity to observe the animals in the company of a professional guide. This guide can enhance your knowledge and experiences concerning our wonderful animals.

How simple it is to take part in a guided zoo tour:
For more information please do not hesitate to contact us. Please make an appointment with us in order to discuss all the necessary arrangements and the possible visiting locations. Together, we will arrange a unique and unforgettable event for you. If you have any special wishes, just let us know. Do you wish to indulge your group in catering arrangements or a special offer? Do you wish your guests to receive presents from our zoo shop? We will make an offer to your individual needs and assist you in the conception, planning and realisation of your special event.
Quelle: 02