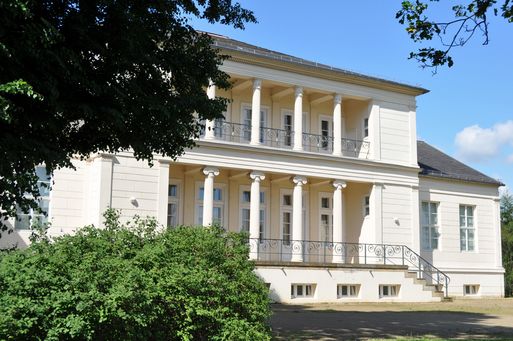 After the completion of many years of renovation work, the Mayor of Magdeburg, Dr Trümper, officially opened the newest cultural establishment in the capital city of the German Land of Saxony-Anhalt, the Society House in the Klosterbergegarten park, on 14th October 2005 with the words: "I hope that the 'House of Music' will welcome a large number of guests and would like to wish its staff every success in their work as they cultivate the culture and music of our city and wish everyone who walks through its doors an enjoyable and pleasant cultural experience." These words clearly defined the dedication to music and culture that formed the focus of the completion of the renovated building.
In fact, the Society House's status as a "House of Music" is made extremely clear by its events and different users alone.
The staff at the Society House deal with the organisation of a wide variety of events both in the building itself and in the "Georg Philipp Telemann" Concert Hall in the Monastery of Our Lady.