Have you ever asked yourself how our ancestors ground their corn before the invention of electrical machines and combustion engines? The new mill building at the Petriförder landing has an answer to our question.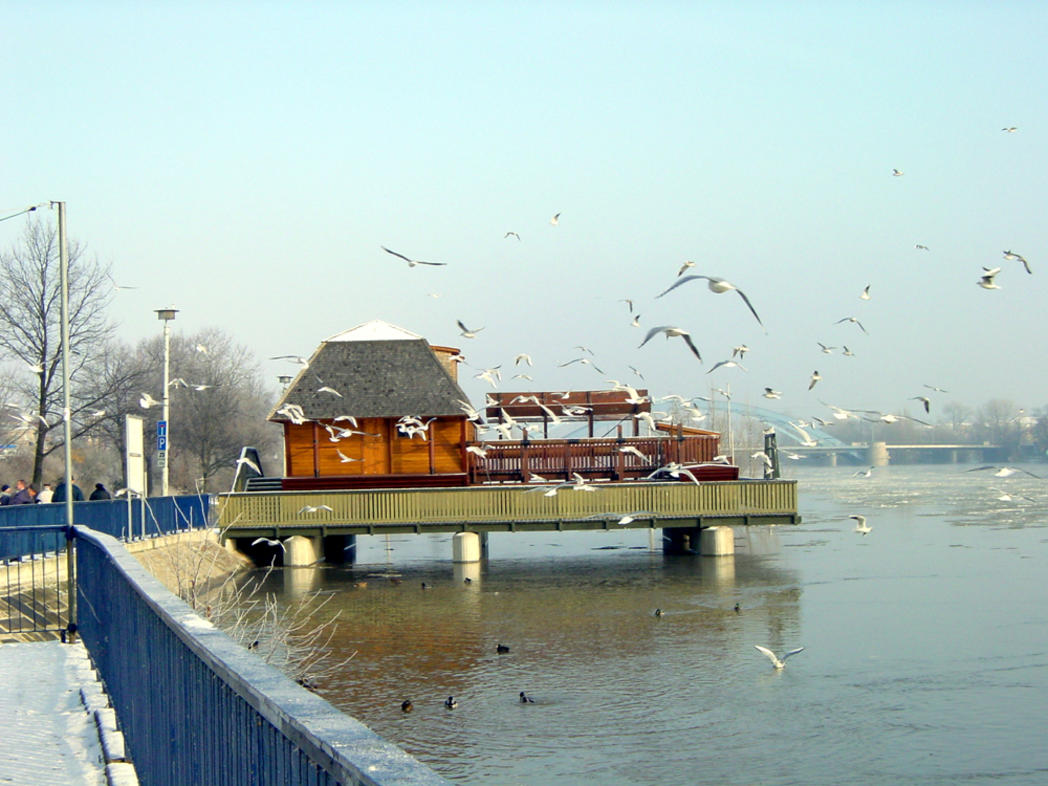 Historische Schiffmühle © Stadtplanungsamt (Klose)
Schiffsmühle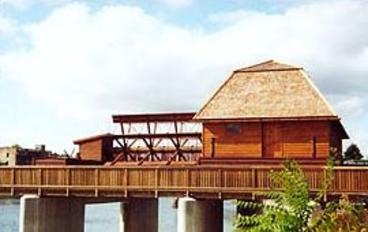 Historische Schiffmühle
The perfect reconstruction of a historic water ship mill recalls the splendour of an old Magdeburg tradition. Numerous ship mills were built here in the Middle Ages. The first official mention of a water ship mill dates back to 1297 and later, in the 17th century, several dozens of mills dotted the banks of the river Elbe. With an increase in boat traffic on the river, however, the ship mills were considered severe obstacles to the swift progress of boats and barges and they vanished one by one.
If you wish to learn more about a ship mill in operation or about the history of water ship mills in Magdeburg and central Europe as well as other interesting details, we recommend that you come and visit the historic mill at the Petriförder landing.