Sightseeing by bike - 2 hours
On this guided bicycle tour you get to know the city's history, sights and the parks (only for German-speaking People).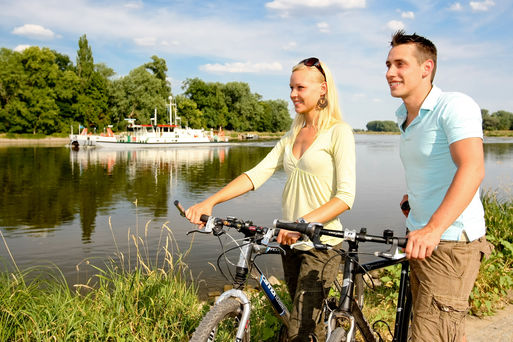 This tour enables you to explore the history of Magdeburg and the city´s sights and attractions by bicycle.
Some of the locations visited on the tour include the Magdeburg Horseman, the city´s Gothic cathedral and the Art Museum in the Romanesque Monastery of Our Lady. Furthermore you will learn interesting details about the design and history of the parks.
Duration:
Dates:
2 hours
daily from April to October


Groups of up to 10:

60,00 Euros

Booking code:
F1


Please note:
Only for German-speaking groups with their own bicycles. You can also rent a bike.*
*You want to rent a bike? Please, contact our partners:

Elbe Rad Tour
Gerhart-Hauptmann-Straße 2
Telefon: +49 (0)391/7 33 03 34
www.elbe-rad-weg.de
Little John Bikes
Alter Markt 13/14
Telefon: +49 (0)391/5 55 62 03
Lübecker Straße 92
Telefon: +49 (0)391/2 58 16 27
www.littlejohnbikes.de
Zweirad-Schulz
Breiter Weg 38
Telefon: +49 (0)391/5 31 45 45
www.zweiradschulz.de
SCM
Seilerweg 17
Telefon: +49 (0)391/5 44 87 01
Deutsche Bahn AG
"Service Point" der DB
www.callabike-interaktiv.de

More information: